FerosWee Accountants
DOING GOOD BUSINESS
FerosWee Accountants have been providing Territory businesses friendly, personable, professional services, accessible accounting and business consultancy for more than 30 years.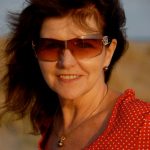 Words by

Nannette Holliday
Published

01 July 2020

"We've made it our business to make their businesses successful," says principal and finance consultant Andrew Wee. Andrew, who arrived in Darwin from Singapore in the mid-60s, has always had the best interests, promotion and advancement of the Territory and businesses in mind.
"I've worked in public service, marketing, logistics, commerce, building and construction industries," he says. "My connections and understanding of each operation have created a successful platform for us at FerosWee.
"Promoting business efficiency was also a mainstay. Today, I still guide our team in professionalism, procedural standards and work quality. Commitment to excellence is key for our business." Situated in Darwin's CBD, FerosWee has remained a small family operation with son Jarrod becoming the managing director in 2009 and daughter Melissa overseeing business development and administration.
Jarrod, who was born and raised in Darwin, also followed in his father's footsteps by working for several years in the construction industry before returning to accountancy. "After 15 years of professional practice, Jarrod became the managing director," Andrew says. The professional team of 12 at FerosWee are renowned for their one-on-one client relationships and exceptional service.
"We work alongside our clients providing timely, accurate advice and solutions when it's needed," says Jarrod. "While we've remained small and personable, our clients include some of the biggest in the Territory — some whose turnovers exceed $100 million."
With Andrew and Jarrod's combined first-hand knowledge of the construction industry, it's no surprise many clients stem from the construction and civil works industries. "With the downturn in the Territory's construction industry over the past few years we've had to work even closer with our clients and find stable diversifications for them," Jarrod says.
"Now with Covid-19, we're helping our clients with reliable, customised, good advice, plus using our external business networks and legal experts." The FerosWee team are flexible and adaptable. They offer a range of expertise and experience in public accountancy, taxation, compliance, superannuation, cash-flow advice, business development and wealth creation.
They are committed to ensuring their diverse range of clients reaches their financial goals, whatever their stage in business. The team use their expertise to help clients to succeed. "Anyone can do business, but not everyone can do good business. We help and guide our clients, so even when times are tough, they can survive," Jarrod says. TQ
CONTACT
FerosWee Accountants
Suite 1/84 Woods Street Darwin NT 0800
08 8981 9777