Destination Dili
DESTINATION DILI: WAITING FOR THE INTREPID TRAVELLER
With an authentic vibe, a cruisy island feel and a sense of undiscovered wonder, Timor Leste is a country just over an hour Darwin waiting to be explored.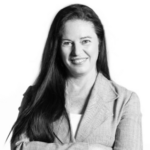 Words by

Anya Lorimer
Published

19 July 2022

With an authentic vibe, a cruisy island feel and a sense of undiscovered wonder, Timor Leste is a country just over an hour flight from Darwin waiting to be explored. 
The country has few tourists at the moment, which makes it the perfect discovery destination. Its capital, Dili, is on the coast, surrounded by mountains, palm trees and limitless blue waters of the Timor and Arafura Seas.
I've been to Timor Leste a couple of times now, the first in 2019, and each time it's offered up different experiences. Admittedly I have only touched the surface, the more I learn about its history, links with Australia, raw untouched beauty, unique cultural experiences and impressive humanitarianism work.
I didn't know what to expect with travel opening again after COVID and I had an open mind that things might have slipped backwards. My assumption was based on media reports about destinations such as Bali, which are trying to rebuild and get back on their feet. To my surprise, Dili hadn't missed a beat. I put this down to the fact it is an emerging tourism
After the short Qantas flight (1hr 20 minutes), our 'Welcome to Timor-Leste' begins on the tarmac of Presidente Nicolau Lobato International Airport, Dili. You immediately notice the striking red rooftops of the traditional buildings of the and know you are up for something culturally different. Travelers arriving by air may obtain a 30-day tourist visa-on-arrival for a fee of 30 USD cash, which is quick and easy.
Timor Leste is a blend of traditional Timorese, Portuguese, Chinese and Indonesian influences with a population of approximately 1.2 million. It's busy, but not Asian city crazy busy. The pace is like water round a rock – nobody stays in their lanes and nobody is in a hurry.
The pimped-up minibuses always make me smile. Jampacked with people, they are brightly painted and "dressed" in all manner of adornment, each trying to "out-bling" the other.
There are lots of accommodation options to meet all budgets, from hotels to backpackers. I chose to stay at Timor Plaza Hotel, which is owned by the Jape family. It is in a gated complex complete with supermarkets, restaurants, specialty stores, bottle shops, cinema, salons, massage and spas.
There is a new pool for doing laps and the rooms are oversized, cool and well appointed.
I recommend planning your trip around being here over a weekend. On Friday night all the expats gather at the Sky bar for live music, US$4 cocktails, satays and Tiger beer.
On Saturday night the plaza empties of vehicles and the food stalls set up. The markets are well supported by locals, who get dressed up to have family time and socialise. There is live music and dancing.
I got to meet the Heineken rep for beer cocktail tasting of original blends. I was surprised at the quality and level of networking I was able to do even when I wasn't working.
On this latest trip I booked in all my massages and made a hair appointment at the salon because I wanted the full treatment of cut, colour and permanent straightening. This is something I pay well over A$700 for in Australia and was on offer for US$180. I figure the cost saving alone almost covered the price of my return airfare.
I learnt from the first trip you need a great travel agent who can put together an experience. If you want a diving tour, food tour or Taste of Timor, it's recommended to book a tailor-made trip complete with airport transfers and organised transportation!. I stress again, it's an emerging market, so while
there are taxis and some infrastructure, it's better to have the main details worked out well before departure.
A few standout experiences I recommend you put on your list are the Tias Markets, where you pick up authentic handmade textiles. The colours are vibrant and the sellers happy to let you browse without hassle.
I pay the asking price – the quality of the product is well worth it – but many visitors barter, which I will do when I'm buying multiple.
I even had a go on a weaving loom this time, so I appreciate the work that goes into making the woven fabrics. Great for picnic or beach throws. Expect to pay US$20-40 for a medium/large size. Buy local and beware the imitation Tais, which are sometimes from Indonesia.
Timor-Leste is not only our closest overseas neighbour; we have deep bilateral relations dating back many decades. I could write another article about Australia's shared history with Timor Leste. It is fascinating to read about the Australia led the INTERFET during the following 1999 East Timorese crisis. Assisting with stopping Indonesian militias and army attacking the East Timorese civilians and establishing the UN administration.
Interest to me, was reading about the about the Balibo Five journalists. In October 1975, five Australian-based journalists were sent by Australian TV Channels 7 and 9 to East Timor to investigate hit-run attacks along the border with Indonesian-controlled West Timor. It was the last report they ever made, murdered next to the house they stayed in Balibo. Painted with an Australian flag on the outside and dubbed the 'Balibo Flag House because Mr Shackleton was filmed painting an Australian flag on it in the days leading up to the killing. A hope in vain, that it would provide some protection. The story has resulted in many inquests (the last finalised in 2007), a war crimes investigation in 2009 and a major film (loosely based on the 2001 book Cover-Up by Jill Jolliffe an Australian journalist who met the men before they were killed). The film "BALIBO" features Anthony LaPaglia, as Journalist Roger East, who travels to East Timor in 1975 to investigate the deaths of the Balibo Five and subsequently is shot himself outside on the wharf in Dili. Oscar Isaac plays the young José Ramos-Horta, (Second President of East Timor and Nobel Peace Prize recipient).
In the ensuing conflict and the 24 years of Indonesian occupation, it has been estimated that over 200,000 East Timorese died. This included Falintil soldiers and civilians from the village of Balibo and the surrounding Bobonaro district.
Australia has played a key role in Timor Leste independence, there is still a close bond and shared history.
None more so than the 'Balibo House Trust', established in 2003 with seed funding from the Victorian Government (led by former Vic Premier Steve Bracks) and television stations 7 and 9, now owns the Balibo Flag House and preserves it as a community learning centre. In In addition to the mid-century Portuguese fort at Balibo, now a high-quality Hotel and Conference Centre. The Balibo House Trust income provides employment and training opportunities for the western part of Timor-Leste. Funds generated by the Trust have enabled the creation of a Balibo Community Learning Centre, the Balibo Dental Clinic Balibo Five Kindergarten and construction of three schools in the villages.
There most recently project, is a new The Balibo Veterans' Museum, launched April 2022.
The Museum honours the memory of the Balibo Five, and particularly
the Timorese and international veterans who served in World War Two, with the Resistance, INTERFET and International Stabilisation Force up to Independence in 1999.
The Balibo Flag House, Balibo Fort and Balibo Veterans Museum is well worth the visit. I would suggest staying overnight at the Balibo Fort Hotel. Not only are you supporting an Australian foundation, changing lives for 18 years. The2 hrs drive through the mountains from Dili centre and views from Balibo are spectacular.
For more information about the Balibo Foundation https://balibohouse.com
Located closer to the city in Dili is 'The Timorese Resistance Archive and Museum' and is better than any desktop research you can do. It documents the long and bloody struggle for independence and East Timorese genocide. Staying in my mind is The Santa Cruz massacre (also known as the Dili massacre) very confronting, documenting the 250 East Timorese pro-independence (mainly students) who gathered in the local city cemetery, on 12 November 1991.
It is recent history and makes you realise everyone living in Timor Leste has been part of the fight for independence, which was granted in May 2002. If you want to get educated, allow a few hours. Entry is just US$1.
To put it in perspective, a visit to the Santa Cruz cemetery, the site of the massacre, is a sobering experience. Walking among the headstones that protected people from bullets is countered by the smiles and antics of the kids playing in the street out front. It's difficult to wrap your brain around what happened here.
Fit in a visit to the fruit market in Lecidere, where you'll find any number of stalls along the beachfront. The fruit and vegetables are fresh and tasty, and the fish is caught daily. Fresh eggs, chickens are for sale, and carts full of coconuts on the side of the road are a common sight.
Follow the picturesque coastline to the Cristo Rei of Dili, a 27-metre high statue of Jesus on the hill. Constructed in 1996 as a present from Indonesia to East Timor, commemorating the 20th anniversary of Indonesia invasion. It's 597 steps to the top and the view is staggering. On the way I stopped in at the golf driving range and hit a few balls. At US$10 for a bucket of balls and clubs, even for a beginner like me, it was a great way to fill in an hour. The wild goats on the fairway were safe from my driving shots and made it that little bit quirky for a unique experience.
One thing I keep telling people is Timor Leste is a coffee snobs haven. The industry accounts for 25 per cent of the country's total exports and produces some of the world's best organic coffee beans.
Introduced by the Portuguese, the bushes grow wild in the hills, with no pesticides, and are hand-picked and processed by locals, who benefit from fair trade prices. There are several roasters to choose from and they even have soy and almond milk. My straight black coffee addiction is easily fed here.
Timor Leste has a variety of foodie options, including Seafood Portuguese, which features heavily. I recommend breakfast at the Beachside Café, with tables and chairs on the beach and sand between your toes. Fresh juice combinations, Bircher-style muesli, smashed avo on thick cut toast and eggs benny.
Relaxing here watching locals kids paddle and fruit hawkers selling their wares is a joy. I'm into participation experiences so I asked to have a go at holding the long stick laden with small bags of fresh fruit. Heavy is an understatement.
I'd prefer to tackle a 20kg sandbag at F45 any day over carrying it up and down the beach all day.
If you are into hiking or mountain bikes, I suggest you head for the hills. While road infrastructure is making progress, long stretches are bumpy and dusty, which is perfect for the wild at heart, and the mountain views are spectacular.
It takes about two hours to travel by car the 70 kilometres to Maubisse, passing farms and through small villages. Doing this on a bike or walking is something I'll have to train for, but it's on my bucket list.
An easy climb and a must after Maubisse is Mount Ramelau, the highest mountain in Timor Leste, Mount Ramelau or in Tetum (Local dialect ) it is called 'Tatamailau' meaning "Grandfather of all," With a height of 2,963 m, If you are an early riser, it is spectacular to see the sun from above and a cooler walk back.
The mountain is located approximately 120 km south of the capital Dili and the climb is a couple of hours from the Base.
After visiting Mt Ramelau, it has been recommended, visiting Baucau (the second largest city in Timor Leste). A good introduction to authentic rural Timor-Leste living and experience of Portuguese colonial possession, between 1702 and 1975. To truly immerse yourself, it has been suggested to me an overnight at Pousada de Baucau (where the Portuguese elites would stay in colonial times). Well maintained and boasts a good selection of Portuguese food and wines Bacau serves as. The Instituto Catholico para a Formacao de Professores (ICFP) -a Catholic Teachers College dedicated to rebuilding the country through education of future generations is next door and has a small retail outlet selling locally produced hand crafts. There are easy walking tours of Baucau, to view the restored grand colonial Portuguese style of architecture that has become the landmark of Baucau or visit underground shelters dug by the Japanese during World War II (later helped East Timor achieve its independence). Baucau is also known for the Bacau Fresh water swimming pool and Watabo Beach.
If you are drawn to the sea, the ocean life and pristine coral reefs make Timor Leste a hot spot for diving and snorkelling. There are experienced dive companies, which have their own accommodation bases inclusive of meals. I spent the day with Compass Diving, on Ataúro Island, an hour's boat ride. Ataúro has been dubbed the Last Coral Kingdom. The coral, pristine waters and exceptional diving are better than the Maldives hands down and savvy divers know this. It's also cheap to get your dive ticket so if that is something on your bucket list, tick it off here.
Dive packages (at the time of printing) are 5 days, 4 nights from $1699pp twin share. Include return airfares, all transfers, accommodation, 6 dives per person, diving equipment, and all meals. See contact details below.
The Wetar and Ombai Straits are deep water channels running the length of Timor to the north and their currents create an ocean highway. Between September and November migrations of blue and sperm whales and their calves cruise this route. All year round, you can see orcas, pilot whales, dolphins and even dugongs. I was transfixed by flying fish and dolphins racing our boat and keeping pace.
It's a hard place to leave when you are freediving with over 250 reef fish species – and we are the only ones here. Anywhere else, this type of pristine environment would be swamped with tourists, which is Timor's dilemma about promoting it to the world and why eco-tourism laws are being implemented to protect the area so there is a balance.
Timor's tourism industry is emerging, and with a good travel agent you'll find world-class experiences, friendly people, exceptional coffee and a fascinating blend of culture, history and food. You can become the intrepid traveller and own a holiday story to a place few people have experienced.