CROCS PAY THEIR WAY
Australia's greatest conservation success story – saving the saltwater crocodile from extinction – was achieved because the animals became economically valuable.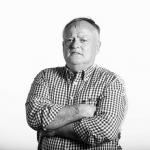 Words by

Nigel Adlam
Published

05 April 2022

Renowned scientist Grahame Webb says hunters, not conservationists, were the first to lobby the NT Government Administration to ban the shooting of crocs.
A profitable industry has since built up around crocodiles:
Landowners, especially Aboriginal Traditional Owners, sell wild crocodile eggs to crocodile farms, or collect and incubate them, selling hatchlings.
There are 11 crocodile farms in Northern Australia
Crocodiles promote interest in the NT. They are filmed by national and international movie and documentary makers at places such as Crocodylus Park in Darwin – the most chilling scenes in the hit 2007 movie Black Water were shot there.
A key part of the tourism industry is crocodile viewing and photography, including three jumping crocodile cruises
Most of the crocodile skins harvested in the Northern Territory are used to make fashion items, particularly Hermes and Louis Vuitton handbags.
Dr Webb says in a Wildlife Management International paper that the crocodile industry has a "strong vested interest" in maintaining a healthy wild population – and all other wetland wildlife benefits as a consequence.
Aboriginal people, who are the largest landowners in the Territory, have been living with crocodiles for tens of thousands of years, often eating them and their eggs, and incorporating them into spiritual beliefs.
European settlers were responsible for reducing the croc population of about 100,000 to a mere 3000-5000 in the wild – and few of those survivors were adults.
Salties were given full protection in 1971 and the population began to rebound almost immediately.
The population is now estimated to be almost back to pre-European times.
Professor Harry Messel of the University of Sydney, backed by the Federal and Territory governments, began the largest crocodile research project ever seen in the world in the early 1970s.
Dr Webb, a zoologist by training, played a key role in the research, including the first standard surveys to establish the size and distribution of the remaining population.
Public support for crocodile conservation began to wane in the early 1980s when the recovering crocodile numbers led to more attacks on people, some of them fatal, and water sports became increasingly dangerous.
"If the population recovery was to continue, with public support, new reasons for people to value crocodiles were needed," Dr Webb writes.
Crocodile farms were established and egg harvesting was allowed, which doesn't harm the population because few survive – only one hatchling in 1000 may survive to adulthood in the wild.
"The global consumers of luxury crocodile products were driving the whole supply chain.
"Perhaps unknowingly, they were the most important partners in the NT program conserving both wild crocodiles and the wetlands in which crocodiles live.
"They were also improving the livelihoods of rural people, including Aboriginal communities living with crocodiles in remote areas."
Dr Webb writes that crocodile harvesting met "serious opposition" from urban-based conservation groups in Australia and internationally.
"They did not understand or have sympathy for the local context, and were predicting the program would fail and that crocodiles would go back to the brink of extinction.
"They were wrong."
Dr Webb says the biggest threat to crocodiles is the success of the conservation drive.
"Rebuilding depleted wild populations of predators reinstates attacks on people, which creates public and political pressure to reduce the populations again."
But he says the Territory's commercial incentives, education programs, problem crocodile removal policy, a vibrant farming industry, and global leadership in crocodile research have helped maintain support for crocodile conservation.
"A single focused vision has prevailed for 50 years. Conserving wild saltwater crocodiles and their habitats requires respect for local peoples and their values, and the tailoring of management to meet their needs.
"Even if it does occasionally ruffle the ideological feathers of distant people in distant lands."
History of Crocodile Management in the Northern Territory of Australia: a Conservation Success Story by Grahame Webb. Wildlife Management International.