INPEX
CREATING CAREERS AT INPEX
INPEX is keen to attract, train and develop people who want to make their mark.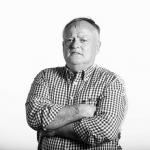 Words by

Nigel Adlam
Published

01 April 2021

INPEX is keen to attract, train and develop people who want to make their mark.
A vibrant company committed to discovering and delivering global energy solutions, INPEX is operating the world-class Ichthys LNG development. With 40 years of Ichthys LNG operations and new ventures ahead, the company is attracting determined and passionate people with a strong commitment to safety to consider careers with INPEX.
Kickstart at Ichthys LNG
INPEX Onshore Operations Maintenance Services Contractor TRACE is enjoying a strong track record in local employment and capacity building.
The Ventia joint venture employs about 400 Darwin and Palmerston people to support the global resources company's onshore operations.
Five young Territorians recently joined the Ichthys LNG onshore operations team in mechanical, electrical and instrumentation apprentice roles, bringing the total number of apprentices to 23, three of whom have completed their trade training.
"Our local team has a wealth of knowledge and experience and we are proud to be building the capacity of young Territorians to support INPEX's operations into the future," TRACE HR Team Lead Nicky Maxwell says.
"We are extremely proud of where we've come from. We started off with 10 people back in 2017 and today we're standing here with 400 people on site.
"January 2021 saw the fourth intake of apprentices commence, all of whom are Darwin locals and Aboriginal and Torres Strait Islander individuals, and it's great to see them settling into life on site.
"The support and guidance they are receiving from previous cohorts is very impressive and displays the level of interest they themselves show in the program and their fellow apprentices."
TRACE apprentices work on a rotational placement plan, which will see them working in different areas of the facilities for six months at a time, maximising the opportunity to learn from different mentors across a variety of areas within their chosen field.
TRACE provides a supplementary workforce for day-to-day operational maintenance activities, shutdowns, workshop operations, fabrication services and specialist support services.
Eighteen-year-old Britta Wilson has just finished the first year of her electrical apprenticeship with TRACE and says she is thoroughly enjoying her role.
"The best thing about my job is the opportunity to work on the equipment we have out here.
"I work on really expensive equipment that's interesting and hi-tech, and just to be able to understand that is completely different to what domestic sparkies usually do. I work with high voltage, I work with massive motors, generators, transformers – all that kind of gear," she says.
"One of the requirements to start the apprenticeship with TRACE was to have Year 12 English and maths, so I did that last year at Casuarina College."
Doni Robertson is another first-year apprentice kicking goals in mechanical fitting, and a proud finalist in the 2020 GTNT awards.
"I love working on such a large plant and getting to learn from different tradespeople who are very knowledgeable, and they try and help me as much as they can," Doni says.
"My old man is pretty proud of me working out here and he says there is work everywhere in the world within the industry so it's pretty good for career longevity."
2021 INPEX Traineeship Program
Candidates for INPEX's Production Technician Traineeship Program recently participated in a series of assessment activities at the Darwin Hilton. The program offers Territorians the opportunity to undertake operations traineeships at the Ichthys LNG onshore processing facilities.
Operations trainees gain extensive technical knowledge in hydrocarbon processing and ancillary systems while developing skills to operate process facilities.
At the recent intake, 18 candidates were assessed by INPEX and Programmed employees against a variety of topics including group problem solving tasks, team activities, individual interviews and safety scenarios.
Nine candidates including three Aboriginal and Torres Strait Islander peoples were invited to participate in the 24-month traineeship commencing April 2021.
Completion of the program will also result in each candidate receiving a nationally accredited Certificate III in Process Plant Operations (PMA30116), which is a recognised standard in the Australian hydrocarbon industry.
"These trainees will gain valuable experience at one of the world's largest and most complex onshore processing facilities," said Dave Dann, INPEX General Manager Onshore Operations.
"We're delighted to offer this program which is a great way for people based in the NT to enter the energy industry."
Jacob's pathway to employment
INPEX's second Stretch Reconciliation Action Plan August 2019 – July 2022 commits to increasing direct employment of Aboriginal and Torres Strait Islander peoples.
The Solid Pathways program is a key initiative helping INPEX achieve this commitment by providing Aboriginal and Torres Strait Islander peoples with learning and developmental employment opportunities in the energy industry.
The program's participants receive on-the-job support and external training for 12 to 18 months in preparation for potential long-term employment with INPEX Australia in Darwin, Perth and offshore.
Warramunga man (from Central Australia) Jacob Anderson was born in Darwin and raised in Katherine and has worked on Ichthys LNG onshore production facilities since 2012. He spends most of his time outside of work with wife Johanna who is from El Salvador and his two young sons David and Javier. Every opportunity they get, they are out and about fishing, hunting, camping and exploring in the Northern Territory.
Jacob commenced in construction as a trades assistant at the Ichthys Project accommodation village. He then continued other scopes of work during construction and finished with contractor Downer, completing Ichthys LNG's combined cycle power plant in 2019. Throughout that time, Jacob supported five work packages and greatly valued the experience of being involved in constructing an onshore gas facility from the start through to the handover stage.
Since joining INPEX Australia's Solid Pathways Program in July 2019 as a trainee scheduler, Jacob said he has been enjoying the daily challenges in learning how to plan and schedule maintenance activities.
"Witnessing the plant develop from construction to operations has been enlightening. It's great to now be able to schedule and plan the plant maintenance work," says Jacob.
"My workmates and supervisor, Senior Onshore Operations Planner Sue-Ellen Biddiscombe, have been providing a great support network. Learning from Trace's Onshore Maintenance Scheduler José Galucho has also been a great experience as he has been a great mentor to me, passing on his knowledge and experience.
"The Solid Pathways Program has been a valuable experience and at the end of the program, I hope to continue working with INPEX. I think it is great INPEX is providing training and employment opportunities for born-and-bred Territorians and hopefully they can provide more opportunities in the years ahead."