City of Darwin
COUNCIL EXCELS DURING CRISIS
The City of Darwin developed a dynamic, well-structured battle plan for dealing with the coronavirus crisis – keep the city going without endangering lives.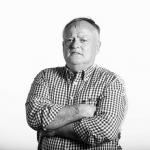 Words by

Nigel Adlam
Published

01 July 2020

It is widely recognised that the council succeeded beyond most people's imagining. The response to Covid-19 had several stages, including:
• Keeping things going – staff getting on with their jobs as effectively as possible;
• Doing things differently – delivering services in different ways;
• Supporting our city – special initiatives to help businesses and other ratepayers; and
• Recovery – continuing to spend significant funds on projects to help the economy.
Lord Mayor Kon Vatskalis says the pandemic has changed the world. At a special meeting on April 18, City of Darwin voted unanimously to provide a $55 million stimulus package to support the local economy.
Mr Vatskalis says it's the largest support package of any local government in Australia. Part of the package is $300,000 in support for the hospitality, retail and tourism industries, which were hardest hit by the coronavirus lockdown. Business people flocked to register for the program on the myDarwin digital platform.
"Darwin businesses are the heart of our economy and we know the best way to support local jobs is to support local businesses as we rebound from Covid-19," Mr Vatskalis says. "Council has been working on a range of initiatives to stimulate and support the economy and the myDarwin digital platform directly supports local businesses."
The first to sign up for council help was Patty Ring of the Roma Bar in Darwin city centre. "I'm very happy with the level of support for business from the council and NT Government," she says. "People have been grateful that they're living in Darwin during the pandemic."
And Hospitality NT chief executive Alex Bruce says: "City of Darwin is backing local businesses doing it tough. "The myDarwin initiative encourages and rewards the local community to keep supporting local jobs." Customers can receive up to $40 worth of discount vouchers daily to spend at registered local businesses.
The Lord Mayor says: "Covid-19 has brought home to us all the critical need to work together, as our city responds to and rises from this challenge. "My simple message is: buy Darwin, for Darwin. This has never been more important."
The council's stimulus package also included:
• More than $1 million for a Green Army – providing casual employment to beautify and green Darwin through the planting of thousands of trees, tending verges and cleaning footpaths
• Expansion of the rate hardship policy to include ratepayers affected by Covid-19
• Community grant funding opportunities for the not-for-profit sector to June 30 and in the 2020-21 financial year.
Mr Vatskalis says the package provides immediate relief for households and businesses. "Council recognised households and businesses were hurting and that we needed to take immediate action."
City of Darwin also invested $2.13 million in seven major projects across the municipality. All works will be completed or be well underway by the end of the 2020-21 financial year, generating employment opportunities and supporting the local economy.
Projects include a $600,000 upgrade to the iconic Gardens Amphitheatre, which many people consider the best outdoor major event venue in Australia. "The Amphitheatre has been hosting events for nearly 50 years," says Mr Vatskalis.
"As custodians of this unique venue, we have a responsibility to ensure it can continue to host local, national and international events into the future. "As we respond to Covid-19, City of Darwin's focus is on continuing to provide essential services and invest in capital works across the City.
"This upgrade will provide the Darwin community with a beautiful venue to continue to enjoy." There will also be new exercise equipment at Nightcliff foreshore, and a half-court basketball court and new toilet block at Jingili Water Gardens, Bicentennial Park, Rapid Creek and Cullen Bay.
City of Darwin is improving the quality of life for ratepayers in family-oriented ways. For instance, following the success of the first live stream Story Time during the pandemic, additional online programs were added. STEAM, Lego and Bedtime Story, popular events held in Darwin Libraries, were live streamed into homes.
"I'm delighted that these programs have proven as popular online as they have been in our libraries – in fact, they have been even more popular online," says Mr Vatskalis. Even borrowing books from the council went online. One service, Click and Collect, allowed readers to select and order items online and collect them from the City Library or Casuarina Library. The Home Delivery service was a collaboration between City of Darwin and Tennis NT, with books delivered directly to vulnerable readers.
Tennis NT General Manager Sam Gibson says: "We are pleased to be supporting this great service that aims to help vulnerable Territorians." Also during Covid-19, City of Darwin launched Fresh Genre Shorts, a super short shorts film-making competition for people 12-25 years of age. To keep the four-week competition accessible, phone cameras were encouraged and entries under sixty seconds.
Fresh Genre Shorts is part of the Darwin Digital Film Festival, which was created by the Council's Youth Programs team, and was aimed at helping young people to stay connected and creative during increased social isolation. Thomas Midena, one of the young producers behind Darwin Digital Film Festival says:
"Fresh Genre Shorts has been created to encourage young people to have fun experimenting with different film genres." City of Darwin $50,000 Community Grants Program was another lockdown success.
Grants of up to $10,000 were awarded to community groups or organisations to create and deliver innovative programs to meet the changing needs of the community due to the impacts of Covid-19. Paul Wyatt from Foodbank NT welcomed the initiative.
"Foodbank NT relies heavily on the ability to access grant funding and with past grants from the City of Darwin we have been able to increase our capacity to service vulnerable Territorians." TQ