School of the Air
COMMUNITY OF THE AIR
There's a delightful contradiction about the Alice Springs School of the Air.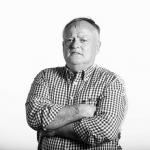 Words by

Nigel Adlam
Published

01 July 2020

Ten dedicated teachers have about 100 students spread across an area three times the size of Britain. But there is still a strong feeling that this is a close-knit community – drawn together by being so far apart. "It sounds strange, but we actually feel close to each other," says principal Kerrie Russell. She loves the job. "It's a privilege to do this work, dealing with amazing families living in such interesting places."
Students get to meet for one week four times a year when their parents take them to Alice. "It's the highlight of the year for the kids and teachers." Most of the pupils live on cattle stations, but some are the children of teachers and nurses working in remote communities or of hospitality workers at Yulara tourism complex.
A few are from Papua New Guinea. Students are split in year levels – with two years usually combined because of low numbers – and teachers broadcast from four studios. "They do online work – where they can see the teacher and other students – and work with hard copy sent to them. We can use power points, the internet, overhead cameras and whiteboards." Connectivity is not bad, but teachers would love more bandwidth.
Ms Russell's husband, Mark, worked as a nurse at Papunya and Ti Tree and their children, Ben and Madi, were taught by the Alice Springs School of the Air for three years. "I've seen the school in action from both sides. For the first year, there was just a radio – video conferencing was introduced to the kids' second year." Ben, 24, gained a university degree in statistics and works for an investment company.
Madi, 22, is in the third year of an outdoor education degree – learning how to enrich children's lives through outdoor activities, such as abseiling and canoeing. Her dad calls it "the degree of having fun". To book a visit to the Alice Springs School of the Air, email visitorcentre@assoa.nt.edu.au TQ