CHINA BECKONS
Here's a useful tip for doing business in China: don't recoil in disgust when your host passes you food with his own used chopsticks.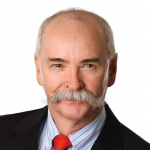 Words by

Daryl Guppy
Published

06 October 2021

It's a sign of respect.
Remember that undoing the top button of your shirt, even on a hot day, is considered impolite by older Chinese, although rolling up your t-shirt to expose your midriff is commonplace.
And in China's classless society class is everything, so make sure you find out who's who in the pecking order.
These are just three of the many things Territory businesspeople need to know if they want to break into the world's most lucrative market contained in Daryl Guppy's latest book, China for SMEs – Essential Elements of Success.
It is the China expert's 15th book, including many on trading financial markets.
China for SMEs is a fascinating and easy-to-read handbook for businesspeople – covering everything from table manners to saying g'day, from understanding what is meant rather than what is said to the multi-billion-dollar Belt and Road Initiative.
Daryl, who writes for Territory Q and is recognised as one of Australia's leading China experts, says doing business in China is not easy – but the potential returns are mouth-watering.
"It must be remembered that China has many cities with populations similar to the whole population of Australia.
"Territory businesses go to China without a reputation. The Chinese ask, 'What do you bring to the table? Not much'. That's inaccurate but that's the perception."
He says government-led trade missions are far more effective than individual attempts to break into China because the Chinese believe that companies with what seems like government backing can be trusted.
Daryl says the Territory Government should re-engage with China post-covid by sending trade missions, including staging trade exhibitions.
And he says the dealings will be more effective in more remote parts of China rather than on the east coast, where the giant cities of Shanghai and Guangzhou are recognised as the most competitive markets in the world.
The Darwin-based owner of financial market education and training organisation guppytraders.com says the Territory has much to offer western China, where the greatest migration in history has created labour shortages as tens of millions of people move east for work.
"Territory businesspeople have skills that are critical to the development of this part of China."
Products and services in demand throughout the sparsely populated provinces in the west include mine operation training, open-cast mining, pastoralism, rangelands management, and the delivery of remote education and healthcare.
"Our mines are the most advanced in the world, so we have much to offer China. For instance, we extract rare earths far more efficiently than the Chinese, who are the world's biggest producers."
Daryl says even the Territory's protection of Indigenous rock art is of interest to the Chinese, who are trying to safeguard their own heritage, including ancient Buddhist frescoes.
"The Territory has unique, niche skills that can be exported to China."
Daryl, who speaks what he calls "Starbucks Chinese – enough to get me by", has lived in the Territory since 1982. He has served on the national board of the Australia China Business Council for many years.
His business webinars have attracted up to 120,000 viewers.
Finally, another useful tip: when the Chinese say "no worries", they can mean "there's a problem" or "there's a big problem" – or "no worries". Knowing the difference can be the difference between success and failure.