Karen Sheldon Training
CHANGING LIVES
As a registered training organisation, Karen Sheldon Training (KST) applauds the Northern Territory Government for swiftly targeting training funds where they are really needed with their Job Trainer Program and Hospitality Critical Skills Fund.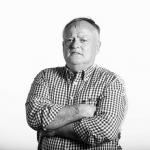 Words by

Nigel Adlam
Published

05 October 2021

KST was quick to come on board, firstly with their well-known passion for hospitality training, but also branching out to other high-needs areas such as community service, tourism, hairdressing and leadership and management skills.
Training is being delivered in Darwin, Alice Springs, Yulara and the Barkly Works Camp with nearly 280 students taking Job Trainer courses and more than 80 students using the Critical Skills training.
KST has now expanded its training space at TIO Stadium, which is now a repurposed training hub with access to a fully stocked commercial kitchen and separate industry-specific training spaces.
Always a strong advocate for developing core trade skills in real-work environments, KST courses have a strong practical emphasis that underpins the theory training. Trainees regularly help in the food preparation for events or perfect their customer service and hospitality skills while in paid work.
The Karen Sheldon Group is renowned for its untiring work towards closing the gap on Indigenous employment parity opportunities and continues to provide innovative training pathways in entry-level employability skills that link with on-the-job training and complement the excellent Charles Darwin University higher education training available.
As integral long-term members of the local Territory business community, KST works proactively with employers to ensure all training provided is totally relevant to their needs while also ensuring it is mapped to the highest ASQA standards.
Hospitality training has always been a particular area of expertise with the emphasis on strong pathways from the very basic core pre-employment skills to trade qualifications delivered with respect in the time and space learners can be most successful in.
Jobseekers often commence with the very successful Saltbush Future Stars Indigenous Employment Program, delivered by KST on behalf of Saltbush Social Enterprises. They then progress at their own pace into paid work with future training opportunities offered while they are also receiving intensive mentoring support from Saltbush mentors.
Another division of the Karen Sheldon Group, Karen Sheldon Catering is delivering the catering contract at the Centre for National Resilience at Howard Springs.
The organisation is using this as an outstanding "incubator" opportunity, which provides paid employment for workers in a positive workspace while they build their "work muscle" on a daily basis, with on-the-job mentoring to guide them.
KST is delivering a range of on-the-job training qualifications to these fledgling career seekers, from units in food safety, hygiene, WHS and supervisory skills to full commercial cookery qualifications.
"Howard Springs is providing us with an amazing opportunity to increase the pool of local skilled hospitality staff as they prepare fresh homestyle meals for thousands of returning Australians every day in a fast-paced quality training setting" says KST Director of Training Linda Manning.
Linda has been with the Karen Sheldon Group for nearly two years and her energy and business acumen have allowed her to leverage off the strong organisational base to grow the training opportunities in increasing new directions in response to industry need.
"The tourism industry is desperate for trained tourism guides, and we are happy to offer practical, industry-relevant training for them while they are on the job," she says.
"What better way to retain them for both the present need and to prepare for the expected post-Covid tourism boom in the Territory?"
Harry's Place Training Cafe
In another response to a community need, KST is partnering with Carpentaria to operate a delightful gathering space where apprentices and trainees can offer world-class service to café guests, while receiving first-class training specific to their abilities, and opening a new world of work to them. Some student workers are already completing qualifications in hospitality, retail and kitchen operations, and are well on the way to independent living.
Community service and childcare
KST now works with several childcare and day-care centres throughout the Territory and is training 45 apprentices for diplomas and Certificate III in Early Childhood Education and Care. As the preferred RTO for YMCA, KST is also training 20 students in Darwin, Tennant Creek and Alice Springs towards their diplomas and Certificate III in Community Services, an industry sector in high demand and growing rapidly.
Hairdressing
Linda is using her long-term industry experience adding hairdressing to the RTO scope and KST is assisting hairdressing salons in Darwin, Palmerston and Alice Springs by providing workplace training and assessing to their Certificate III apprentices. Certificate IV in Hairdressing and Certificate III in Barbering are now also on offer in response to industry need.
Emily is AAC-ing it
The pilot AACE program that is now turning out well-trained Aboriginal cooks of excellence is one of their proudest achievements, with third-year apprentice Emily Mbitjana from Ti Tree as a finalist in the Austin Asche Apprentice of the Year and others also up for awards.
Looking to the future
KST never rests on past success and the organisation has big plans in the pipeline. As the 2020 NT Small Training Provider of the Year, and again a finalist in the 2021 Training Awards, KST continues to use their intimate knowledge of Territory business dynamics to identify critical training needs and find ever more creative ways to share their wealth of training expertise.
The Karen Sheldon Group lives by the ethos that "a person with a Job is a person with a future".
Their Training Division is ensuring that training and career development is a strong part of that story.