CHINA ESSAY
CHANCE TO HEAL CHINA WOUNDS
The Regional Comprehensive Economic Partnership (RCEP) gives Australia, and the Northern Territory, the opportunity to potentially improve its relationship with China and consolidate relations with other ASEAN countries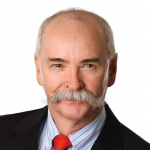 Words by

Daryl Guppy
Published

06 January 2021

It comes at a time when Australian China relations are plumbing new depths of despair.
The RCEP is the cumulation of eight years' work. To some extent it has already been overtaken by events, but in other ways it is an agreement uniquely suited to our time and the post-covid and post-Trump economy.
The eight-year period saw the increasing use of unilateral trade agreements that splintered trading relations. RCEP is an antidote to that fracturing because it supports the development of common trade policy, regulations, and processes.
It is uniquely suited to our time because it stands firm against the divisive, unilateral tweets that disrupted and soured trade relationships. RCEP was never designed to deal with this environment but it turns out it is the perfect solution at the right time. RCEP is a philosophical commitment to the idea of multilateral trade agreements that smoothes trade relationships.
But the agreement begs the question. How will these common processes be developed?
The groundwork for the potential answer has been laid as China emerges from covid with an enhanced suite of protocols and an adjusted economic structure RCEP is not a Chinese trojan horse, but elements of RCEP are consistent with the emerging strands of Chinese policy. Other member countries have yet to develop post-covid economic responses, so China is a leading example. China's significant presence in RCEP potentially poses a problem for Australia.
The sign-off of the RCEP signals China's global emergence from covid hibernation. The timing is fortuitous for China as it is compatible with the accelerated development in critical areas that change the post-covid landscape for China trade relations with the world.
Tariff reduction is one leg of the RCEP agreement. This is now a more urgent task as it will open up trade in the wake of the coronavirus pandemic. Territory export businesses, particularly in the pastoral and agricultural industries, will benefit from this harmonisation.
A second leg consists of harmonisation of trade regulations. Exporters get a more common set of rules across all 15 nations.
In theory, this means just one common set of export and country of origin paperwork that is accepted across the ASEAN region.
This is most likely to be blockchain based and modelled on the Indonesian Single Window import protocols which, unfortunately, Australia has chosen to ignore in the recent Australia Indonesia Free Trade Agreement. Early involvement in establishing a region wide system provides a competitive advantage for NT exporters.
The third leg of support in RCEP relates to services with increased recognition of qualifications across the region. This will allow an easier flow of skilled human capital.
RCEP includes a grab-bag of chapters across many aspects of the modern economic landscape.
 While Australia highlights the business opportunities for exporters, we need to remember that Singapore, Malaysia, and China are highlighting the same export opportunities to Australia for their own businesses. RCEP widens the competitive field and NT business will need to rise to this challenge. Australia may find itself at odds with others in the 15-country group and, in particular, with China.
Are the rules on the digital economy to be built around the Chinese model, already widely used in the region, or around the US model that specifically excludes Chinese software and digital solutions?
Australia has taken aggressive action against Huawei and shown less than enthusiastic support for Chinese digital economy developments, including not officially participating in forums designed to set global digital standards. These are areas when NT business and Government, with its digital economy strategy, have an opportunity for early and influential engagement.
RCEP accelerates the re-emergence of Asia as a strong trading bloc in its own right and not as a colonial outpost to be exploited by foreign powers. The agreement reflects a determination of the ASEAN members to use the benefits of the rising middle class to benefit their domestic economies rather than the economies of Western powers.
It encourages the development and sale of high-quality ASEAN goods and services to be sold to the expanding ASEAN middle class.
This reflects an important change of emphasis. It's no longer selling into ASEAN. Australia has long seen ASEAN as a pot of gold to be exploited as export opportunities.
RCEP means it is now a matter of selling within ASEAN. The market will remain competitive, but the intention is to develop a less exploitative market.
The NT is well positioned in this respect because the NT engagement has been built on a more cooperative basis than export industries in other States. ASEAN ownership of pastoral properties and involvement in the live cattle supply chains is a good example of the mutual cross border support for business.
We need to accept that RCEP is not a partnership of equals. China will have a significant say in the processes and trade protocols that are adopted. The NT, like Australia, faces a choice. We can accept the systems favoured by most RCEP participants and apply these to get and retain competitive advantage. Or we can refuse to adopt these common trade practices and so isolate ourselves from the opportunities that RCEP brings.
Due to its size and agility, the NT has an opportunity to engage more quickly with this new playing field.
The NT can do this if it distances itself from the confrontational approach with China and adopts a more sophisticated engagement policy.