GTNT GROUP
CELEBRATING TERRITORY SUCCESS
GTNT Group is a not-for-profit local business with over 30 years' experience supporting apprentices, trainees and partnering with host businesses across the Northern Territory. GTNT Group is the largest employer of apprentices and trainees in the Territory.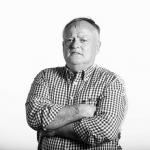 Words by

Nigel Adlam
Published

04 July 2021
GTNT Group celebrated Territory successes on Friday the 21st May, holding their annual Awards Ceremony under the stars at Mindil Beach Casino Resort. Master of Ceremonies, Nathan Powell, a seasoned award finalist and winner in his own right, highlighted that the Awards Ceremony is about recognising, rewarding and celebrating the achievements of local talent and the businesses that partner with GTNT Group to invest in a skilled and capable future for the Territory!
The 2021 GTNT Group awards ceremony returned bigger and better than ever with guest speakers the Hon Paul Kirby MLA – Minister for Jobs and Training, Scott Bowman OA – Vice Chancellor CDU and GTNT Group CEO, Kathryn Stenson.
"To all the finalists this evening you are already the epitome of success, you have achieved award winning results and demonstrated the qualities of the future leaders of the Territory. We hope that GTNT Group has played a small part in assisting you to achieve your personal and employment goals." – Kathryn Stenson, GTNT Group CEO.
Joshua Zeimer was named the winner of the GTNT Group Apprentice of the Year award. Joshua is multi-qualified as a carpenter, electrician, and linesman. Joshua is hosted to Power and Water in Alice Springs and in his acceptance, speech encouraged the audience to be lifelong learners.
The GTNT Group Trainee of the Year and Aboriginal or Torres Strait Islander Apprentice/Trainee of the Year were both won by Jahdai Vigona. Jahdai is completing his traineeship in Community Services, hosted to Menzies School of Health Research. Jahdai delivered an extraordinary speech where he accepted the Trainee of the Year award on behalf of himself and his co-worker Naja Dyrting who was also a finalist.
GEBIE Civil and Construction were awarded the GTNT Group Host Business of the Year for their continued dedication to offering quality employment and training opportunities to local Indigenous people. GEBIE has supported twelve Indigenous apprentices and trainees and employed Indigenous mentors and a program coordinator to ensure the best possible outcomes.
GTNT Group would like to acknowledge the generosity and support of all the event sponsors, including Hot100, Calvert Technologies, Charles Darwin University and ISACNT. Category sponsors included, Australian Regional & Remote Community Services, Asbuild NT, Bridge Toyota, Child Australia, The Beavington Family, Kinetic IT, Power and Water Corporation, MasterBuilders NT, Shell Australia – Prelude FLNG Joint Venture, The Northern Territory Government – Department of Corporate and Digital Development and the Department of Industry, Tourism and Trade. Prize sponsors included, Dynamic Catering Solutions, Sapphire Bar & Grill, The Fringe Festival's Comedy Garden and Mindil Beach Casino Resort.
GTNT Group would like to congratulate all 2021 finalists and winners and wish them the very best for their careers and future endeavours!

www.gtntgroup.com.au