CHARLES DARWIN UNIVERSITY
CDU guides tourism recovery
Charles Darwin University has increased efforts in tackling a major problem facing the Northern Territory tourism industry – the shortage of tour guides.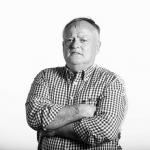 Words by

Nigel Adlam
Published

04 July 2021

The university is to run two pilot five-week vocational training courses to train tour guides in Central Australia.
And thanks to a grant from the Northern Territory Government through the Department of Industry, Tourism and Trade, the course fees are heavily subsidised for eligible students and limited relocation assistance will also be made available.
Minister for Tourism and Hospitality Natasha Fyles says Tourism NT is working with CDU, a key vocational training partner in the NT, to stimulate a larger pool of workers for essential tourism jobs.
"We have a high shortage of tour guides in the Territory, so it's fantastic to see a pilot training course available in Alice Springs.
"Along with the incentives for students completing the tour guide training, we hope to see a boost in available workers for the NT touring sector quickly."
There are up to 10 places in each course and priority will be given to local residents.
Once students graduate, they will have the opportunity to be placed in vacant tour guide roles.
CDU lecturers Tim Francis and Martin Bollmeyer devised the Tour Guide Ready initiative after talking to leaders in the tourism industry and finding that most of the experienced guides in Central Australia had left the industry because of covid-19 and were unlikely to return.
The pandemic means tour operators are under immense financial pressure and unable to continue funding in-house training.  They are also struggling to attract local and interstate workers to fill vacancies.
"The training program will be and intensive but fun," says Martin.
"Those who graduate will be going into one of the most satisfying jobs imaginable. It's marvelous to be able to show off your own country."
He says Central Australia has long been known throughout the country as the "nursery" for tour guides. "After qualifying in the Red Centre, you can work anywhere."
The course includes training to obtain a coach driving licence, which is necessary because guides in the Territory are nearly always driver-guides.
There will be knowledge training about Uluru-Kata Tjuta National Park, which Parks Australia has made mandatory for commercial guides. The module covers visitor safety, understanding the park's natural and cultural values and history, minimising environmental impact and legal compliance.
And the course will have training in first aid and commentary delivery.
The course includes a five-day circuit from Alice Springs to Uluru-Kata Tjuta and Kings Canyon.
There will also be visits to other tourist venues, such as the Alice Springs Desert Park. Courses will run in July and September 2021.
To learn more about CDU's tourism courses and training packages, visit cdu.edu.au/study, call 1800 061 963 or email study@cdu.edu.au