Australian Petroleum Production & Exploration Association
CASSY TAKES OVER
The oil and gas industry's peak body has shown its commitment to Northern Australia by appointing a Territorian to the top job.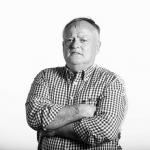 Words by

Nigel Adlam
Published

03 July 2021

Environmental scientist Cassy Schmidt is the new NT director of the Australian Petroleum Production & Exploration Association.
She sees her Darwin-based role as not just helping form policy but staying tuned to community feeling.
"I live here, so I will be around all the time, listening to people, taking note of their concerns and hopes.
"I'll be a local person on the ground."
Cassy has taken over as APPEA's representative in Northern Australia at an exciting time.
Santos is going ahead with developing the Barossa field to supply Darwin LNG at Wickham Point.
Inpex is spending hundreds of millions of dollars a year in the Territory and employing several hundred Territorians in well-paid jobs at the Bladin Point plant.
And Origin and Empire Energy are achieving encouraging results from drilling in the Beetaloo Basin.
Cassy lived in the Pilbara for four years so has first-hand knowledge of how the resources industry can energise often remote communities, such as Karratha, Tom Price and Mt Newman.
"Part of my job is advocacy, and I will be pointing out the enormous economic benefits that the oil and gas industry brings."
Economists say that the development of Beetaloo alone could create thousands of jobs, pump billions of dollars into the economy over the next few decades and even help wipe out the Territory's debt.
Cassy, who has lived in Darwin for five years, is particularly interested in Territory service companies and suppliers gaining as many contracts from the oil and gas industry as possible.
"There is a strong belief among our members that local communities should benefit."
Santos and Inpex have a long history of supporting Territory business – in fact, many small companies have been "made" by their gas industry contracts.
Origin and Energy are using local suppliers.
Cassy is eminently qualified for the APPEA role.
She worked for Woodside for nine years, including four years in Karratha, where she became friends with a gas industry operations expert named Ben Schmidt.
Cassy then backpacked in Europe and worked for Shell in what she remembers as "two winters" in the Scottish oil and gas town of Aberdeen before returning to her hometown of Perth.
By sheer coincidence, she bumped into her old friend Ben again. They fell in love, married and now have three children, aged 10, nine and seven.
After two years in Japan, where Ben worked for Inpex, they returned home and were soon on their way to Darwin.
"We're very happy here – it's a great place to bring up kids."