Darwin Corporate Park
BUSINESS HUB'S GROWING GAINS
Stage 2 of Darwin Corporate Park is underway – and in style.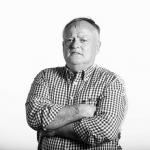 Words by

Nigel Adlam
Published

06 October 2021

The first building will be an elegant three-storey call centre being built by design and construct company Jaytex for international bookmaker bet365.
Ground works have begun for the construction of the 3500 square metre building.
It will have eight three-storey office buildings with underground parking.
Stage 2 of Darwin Corporate Park is expected to follow the successful formula of the first stage in attracting many blue-chip tenants.
Stage 1 was completed in 2014 and is fully leased.
Darwin Corporate Park is a premier business park for mixed use commercial office space located in what is now recognised as the centre of Greater Darwin.
It has set a new standard for office premises with state-of-the-art commercial buildings.
The park's landscaping, shady trees and covered walkways give the development a pleasant campus style atmosphere – and this style will be replicated in stage 2.
Darwin Business Park has undertaken many other major capital works in the past year, including the installation of an additional 100KW extra solar panels to lower electricity costs even further.
The corporate hub has a 5.5-star Nabers rating and continues to drive for even greater energy efficiency.
Tenants and visitors have welcomed the extension of the car park by 200 bays, which has taken pressure off the service road and Miles Crescent.
The work included the extension of the central driveway to extend to Dixon Road, allowing entry and exit from several points.
End-of-trip facilities, such as showers, have been air-conditioned.
And sliding glass doors have been fitted at the front of building 3, which has three people using wheelchairs.
The decision by bet365 to vacate their 1200 square metre space in stage 1 of Darwin Corporate Park and move to a new call centre in stage 2 creates an opportunity for a business to lease premium office space.