On Country Construction
BUILDING FOR CHANGE
The trailblazing partnership between highly regarded design and construct company Jaytex and the Ironbark Aboriginal Corporation is providing training and real jobs for Indigenous Territorians.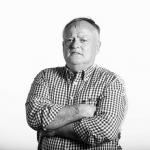 Words by

Nigel Adlam
Published

06 October 2021

On Country Construction has completed two projects – building an office and warehouse for global business Schneider Electric and Outback Stores.
It is also working on the new $10 million Katherine Government Centre.
Another project is close to On Country Construction's heart – building a new office and warehouse complex for 100 percent Indigenous-owned Rapid Clean at Berrimah Industrial Estate.
The partnership gave Jaytex an enormous opportunity to be involved with young Indigenous men and women in the Territory.
"Jaytex has been amazed with the untapped capability of these young adults growing into successful roles within the building Industry.
The company says being a part of On Country Construction is such a privilege to be associated with such hard-working, passionate people achieving their full potential.
Many of the workers have gained a Certificate III in Civil Construction, which includes operating bobcats, graders and other heavy plant and equipment.
An Indigenous carpenter, Lincoln Nona, who was Top End NAIDOC Apprentice of the Year, and two Indigenous apprentices, Tom Burke and Nick Wendt, are employed on the Katherine job.
Project manager Angela Rutter says the contract is challenging but going well.
"We are renovating the building office by office while the staff are working," she says. "There are restrictions on noise and what work can be done at certain times."
The as-constructed documentation for the two-storey building was lost in the 1988 flood.
"That means we're having to start from scratch," Ms Rutter says. "We've had a few surprises."
Ironbark chief executive Shaun Pearce is pleased with the progress of On Country Construction.
"The joint venture will provide another income stream but more importantly a pathway for employment," he says.
"One of the reasons why we joined with Jaytex was because of the work they had done with their Indigenous apprentices.
"We admired the way they looked after them and overcame all the barriers.
"Jaytex obviously had the same ethos as Ironbark."
On Country Construction is 59 percent owned by Ironbark and 41 percent by Jaytex.
On Country Construction's Indigenous project manager is Rodney Kersting, who has wide experience in the mining industry.
Mr Pearce says he is nurturing Indigenous apprentices and "creating pathways" for Aboriginal people into the construction industry.
On Country Construction is striving to help "close the gap" by building our people, building our communities and building for change.
On Country Construction is Supply Nation Certified.