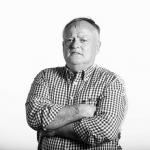 Words by

Nigel Adlam
Published

30 September 2022

Two of the most important economic projects in Northern Territory history have taken a gigantic step forward.
Tamboran Resources has bought out Origin Energy – making it the dominant explorer drilling for shale gas in the giant Beetaloo Basin – after raising more than $100 million from major Australian and American investors.
It is now bringing in the world's best drilling rigs from the United States to accelerate the exploration and has signed an agreement with Origin to start supplying it with gas from 2025.
A lucrative knock-on effect of the latest deals is Tamboran's commitment to supply gas to power manufacturing at the Territory Government's Middle Arm Sustainable Development Precinct.
The precinct is expected to manufacture high-end products, including fertiliser and green hydrogen.
Tamboran managing director Joel Riddle says: "We're super excited. This accelerates development of Beetaloo and Middle Arm."
Economists believe shale gas production at Beetaloo will create about 6300 direct and indirect jobs, including for Indigenous Territorians, and drive regional development, particularly in Katherine.
Hundreds of more jobs will be created at Middle Arm.
The Australian Petroleum Production and Exploration Association says industrialising Beetaloo could generate $1 billion in revenue for the Territory over the next two decades.
"We believe this series of developments will make all this happen," Mr Riddle says.
Tamboran's exploration licence now covers 8100 square kilometres of the Beetaloo sub-basin, which is estimated to contain 500 trillion cubic feet of shale gas.
That's more than 40 times as much as the $38 billion INPEX Ichthys project – and enough to power Australia for about 300 years, an attractive proposition given the east coast's power shortages.
Tamboran's agreement with Origin is to supply 1000tj of gas a day for 10 years.
"This is highly strategic for Beetaloo – it's the first commercial development," says Mr Riddle. "It gives us a platform to accelerate major developments into Middle Arm."
Gas flow tests at Beetaloo have been encouraging – more tests will be carried out over the next few weeks and the results announced early next year.
Up to 20 wells will be drilled from 2023-25.
Another key aspect of progress at Beetaloo is the decision of Helmrich and Payne, a $9 billion American petroleum contract drilling company, to invest $22 million in Tamboran and supply a world-leading drilling rig next year with the promise of up to five more rigs over the next few years.
The rig will allow horizontal drilling up to four kilometres and is 50 percent more efficient than the "undersized" rigs available in Australia.
"I can't underscore enough how important this rig is to our work," says Mr Riddle. "This is a significant step towards unlocking Beetaloo."
Helmrich and Payne is demonstrating great faith in the commercial prospects for Beetaloo by investing in one of its operators for the first time.
Traditional Owners recognised by the Northern Land Council have publicly voiced their backing for shale gas production at Beetaloo.
Mr Riddle says Traditional Owners will benefit from jobs, training and Native Title royalties.
He says Tamboran will work with Aboriginal people to protect sacred sites.
Mudburra-Jingili man Jeremy Jackson, who lives in Marlinja on the southwest corner of Beetaloo, told the National Indigenous Times that working with industry is the best way to protect country and improve lives.
He is happy with the level of consultation by drilling companies and the NLC on the project.
Mr Jackson says before being bought out Origin had taken its community licence to operate seriously by funding a football oval in Elliott, providing jobs for remote residents and ensuring Traditional Owners had a first-hand look into their operations.
And fellow Mudburra-Jingili man Benjamin Ulamari says jobs were being given to any Aboriginal person in Elliott and Marlinja willing to work.
"I can get trained up and then I can move to elsewhere and just get a job like that," he told the National Indigenous Times. "Helping give us a better future for us, for our kids.
Beetaloo and the Middle Arm Sustainable Development Precinct are strongly supported by the Territory and Federal governments.