Biznorth
BETTER YOUR BUSINESS
Biznorth are renowned for creating proven strategies for a healthier business perfected for you.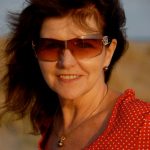 Words by

Nannette Holliday
Published

01 July 2020

Annette and Doug Gillanders, who set up the company in 2001, are professional trainers, business coaches and personal development experts. Biznorth and Annette have won multiple awards over the years – but helping and growing others successfully are what they do best. Annette has coached many winners and finalists over the years and has offered free coaching for the Telstra Business Awards.
"I'm particularly passionate about empowering women because of the journey I've been on," she says. Annette's life changed when she arrived in Darwin in 1982 and was offered a lecturer's position at what is now Charles Darwin University. She says she "discovered learning" while teaching hairdressing at Mount Gambier TAFE before moving to Darwin.
"Realising I could learn and succeed as my own person changed my life." Doug, who is a qualified engineer, also blossomed after moving to Darwin after holidaying in the Territory in 1983. "I wanted to do more with my life, and there were massive opportunities here," he says. Doug, who was working in mining, wanted to further his studies – but after enrolling at Charles Darwin University, his qualifications made an impression and he was offered a lecturer's position.
"I'd never taught before but knew my trade extremely well. The university said they'd teach me to be a teacher." He worked at CDU from 1984 to 2005, both lecturing and in HR, before establishing his own business contracting services. Doug and Annette met at the university in 1995. Annette says Doug encouraged her to start her own consultancy business after she quit as NFP manager in 2001.
But she was knocked back by financial institutions because she was an unknown divorced woman with no business history. Doug handed her his Mastercard with a $13,000 credit limit and told her to "max it out". "While Doug says I'm still paying it off, I tell him I paid him back by giving him a job in 2008," she says.
Doug says: "Today I'm the GM, CFO, program manager, cleaner, trainer and executive assistant." Their staff is executive assistant Sheridan Rose and branding creative Cruz Ignatius – plus Lucy, a cavalier king charles spaniel, who offers client and staff cuddles when required.
Joking aside, both Annette and Doug are qualified, business professionals who will help you with methodologies and mindset techniques to create business success. Investing heavily in personal and business coaching, it puts them in a different realm to others in the NT. "We love our business and the way it introduces us to awesome people.
The NT has countless great people and vast business opportunities, and we're proud that we've been able to create the best in so many of them." TQ
CONTACT
Biznorth
Unit 18/119 Reichardt Road Winnellie Northern Territory 0820
08 8985 6809
0414 572 803
info@biznorth.com.au
facebook.com/biznorthnt
Instagram.com/biznorthnt
biznorth.com.au