BEST OF THE BEST SERVE UP A TREAT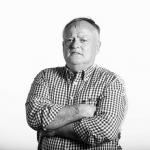 Words by

Nigel Adlam
Published

30 September 2022
The 2022 Gold Plate Awards were held at the Darwin Festival's Sunset Stage in August with 500 people enjoying the very best in NT hospitality – with a bit of festival fun thrown in.
The awards were the biggest in their 17-year history with more than 330 nominations received from 70 hospitality businesses throughout the Territory.
New categories were introduced this year to showcase and promote more aspects of the hospitality industry and staff, including;
Best Barista – won by Thiam Seng Chew from Kopi Stop
Best Bar Food – won by Hanky Panky Lounge
Best Burger – won by Besser Kitchen & Brew Bar
Service Excellence – won by Paul Dhiver from Stonehouse Wine Bar & Kitchen
Minister's Award for Sustainability – won by Charlie's of Darwin
Seafood Restaurant – won by Phat Mango by Martin the Chef
The top award of the evening, the Gold Plate for Restaurant of the Year, went to Pee Wees by the Point, which also won Best Standalone Restaurant and Best Restaurant Wine List.
Pee Wees by the Point continues to lead in showcasing the very best of the NT's hospitality industry, with Simon and Lily and their team delivering very high standards in food, drink and service in an iconic location.
This year's Gold Plate Awards were more inclusive and it was great to see new faces and new businesses being rewarded for their hard work with Gold Plate Awards.
Best Asian is always a very competitive Gold Plate category – won for the first time by Bannsang Darwin.
The Bartender category and Barista category were very popular with amazing talent shown across both of these aspects of the industry – won by bartender Declan Coffey from Hanky Panky Lounge.
The hospitality's industry is always growing and diversifying, particularly in small bars.
This year's Gold Plates sought to showcase these small bars, with dedicated categories including;
Hanky Panky Lounge winning the Gold Plate Award for Best Cocktail List and Best Bar Food and Stone House Wine Bar & Kitchen winning the Gold Plate Award for Best Small Bar Wine List.
The use and promotion of local produce was rewarded by the City of Darwin's Local Produce Champion won by Saffrron.
Owner Selvam Kandasamy has been working with local producers since first opening 14 years ago.
Saffrron has introduced cooking classes and to date 500 members of the community have engaged with local ingredients, thinking about supporting local farmers and fisheries for local communities and future food security.
Best Breakfast was won for the second year in a row by Sweet Brew & Co and there were joint winners for Chef of the Year, with Fiona Weir Head Chef of PepperBerry Restaurant and Head Chef at the Darwin Trailer Boat Club Fusang Sherpa sharing the title.
The Gold Plate Award for Best New Establishment was hotly contested with a number of new and exciting venues opening up over the past 12 months, with Ella by Minoli winning the Award.
While the evening was fun and festival, we acknowledge the hard work that each and every nominee has had to endure this year, and the passion and drive that continues to see our industry reach new levels.