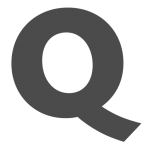 Words by

TQ Staff
Published

05 July 2021

INDONESIA
SLAUGHTER STEERS $4.59KG LIVE WEIGHT (RP11,100 = $1AUD)
Slaughter steer prices have firmed a little, although the market has a wide range of pricing levels. The asking price spread stretches from Rp49,500 to Rp55,000kg live weight as demand and supply factors experience more volatility than usual. Considering the many competing forces, I have fixed the indicator price at Rp51,000. Supply is restricted by low feedlot numbers, while retail prices have firmed to rates even higher than those seen during Ramadan/Lebaran. Behind all these figures are low volumes for live animal and fresh meat sales, so it is not surprising that prices are all over the place.
Qurban is the Muslim festival of sacrifice during which cattle, sheep and goats are slaughtered for distribution to the poor. This year the festival will take place on 20 July. Local cattle, sheep and goats identified for the festival are retained for several months before the celebration to have adequate numbers of stock on hand and to take advantage of the usual 10-20 percent price premium. As a result, the supply of locally-bred stock dries up for several months, adding another factor to the market price equation. Local cattle prices have recently been below the price of imported cattle, but the Qurban demand has brought their rates up to equal to imported cattle with an expectation that they will continue to climb higher than imports as the festival approaches.
The period between the festivals of Lebaran and Qurban is traditionally favoured for weddings and other important celebrations leading to an increase in the demand of food stuffs, including the most favoured meat – beef. Just another force driving demand and pushing retail prices higher.
Another new factor that I have only just learned about is the rapidly rising feedlot feed commodity prices. The supply of these products is being modified by a range of factors as food processing evolves. The cost of the feedlot ration is estimated to have increased by about 10 percent. One example is the high starch waste from the processing of cassava, which is called onggok. This has been a great source of cheap energy for the feedlot industry, but as industrial extraction processes have improved, less of the starch is left in the waste and more of it ends up in the primary product, which is tapioca for human consumption. Another example is copra meal, the waste left over after coconuts are processed to extract the copra for human consumption. This has always been a manual process requiring farmers to spend long hours in the manual extraction process. Just like everywhere else in the world, farmers are allocating their time to more productive tasks, so time-consuming copra meal supplies are declining sharply. These forces are no doubt happening across the broad range of agricultural "waste" products, which are the backbone of the feedlot industry, so the trend of reduced supply and higher prices is likely to continue.
For the first time in my memory, the retail price of beef in the wet market has risen dramatically after Lebaran. My Jakarta reporter advises that the price for knuckle in the BSD City wet market of Pasar Modern has risen from Rp145,000kg during Lebaran to Rp160,000. Indian buffalo beef has also risen from Rp80,000 during Lebaran to Rp94,900kg. Indian buffalo imports have been in the press with the Indonesian government saying that imports have been suspended pending a review of the risk of importation of covid-contaminated product, while the Indian press has published articles denying that there is any restriction to their frozen buffalo exports.
The first containers of Brazilian beef to arrive for some time have landed in the Jakarta docks with more on the way. The first shipments consist of 420 tonnes, representing the initial delivery of a total 2021 quota of 20,000 tonnes.
Other sources of processed beef imports include Australia (main source), USA, New Zealand and Spain. Australian processed beef imports are being delivered at a reduced rate with only 27,206 tonness delivered during the first four months of the year from an annual quota of 187,478 tonnes.
Indonesian importers bought 429 live buffalo through the port of Darwin during May while another 223 were exported to Brunei. With reduced demand from Indonesia and Vietnam, exporters are searching for alternative import destinations.
On the 1 June, Beef Central reported that North Australian Cattle Company, once one of Australia's largest live cattle exporters, had been placed into voluntary administration, with debts owed to trade creditors of abouy $3.6 million. This is another strong indicator of the unbalanced nature of the trade where producers are receiving record returns while exporters, importers, processors and retail customers are struggling.
Darwin feeder steer prices have eased slightly from $4.20kg live in April to $4.10. Townsville slaughter steer rates also backed off a little during May to around $3.65 from $3.80 in April.
VIETNAM
SLAUGHTER STEERS $4.58KG (VND17,900 TO $1AUD)
Slaughter rates continue to hold steady with the indicator rate for steers still at Dong82,000kg live weight. After zero imports in March, only 3,713 head were imported during April (one shipment). Year-on-year until the end of April, the live exports to Vietnam were down by 59 percent. It appears that about 19,000 have been exported to Vietnam during May.
Lumpy skin disease (LSD) continues to be a problem in parts of Vietnam. The disease was first identified near the Chinese border in 2020 and has spread to a large number of districts. Vaccination programs have commenced with at least 50,000 doses already administered and many more to come. LSD is endemic in Africa, parts of the Middle East and Turkey. Since 2015, the disease has spread to most of the Balkan countries, the Caucasus and the Russian Federation, where the disease continues to spread. Since 2019, several new outbreaks of LSD have been reported, including Bangladesh, India, China, Chinese Taipei, Bhutan, Hong Kong, Nepal, Sri Lanka, Myanmar and, most recently, Thailand.
CHINA
SLAUGHTER CATTLE $6.55KG LIVE WEIGHT (RMB 4.95 = AUD$)
Chinese slaughter cattle prices continue their declining trend with a further fall from Y33.2 in April to Y32.4 in May. This translates to a new indicator rate of AUD$6.55 when a stronger yuan exchange rate is applied. Falls in prices are similar in Beijing and Shanghai. The puzzling trend of falling or static retail beef and pork prices continues. China reports a surge in GDP growth and domestic consumption as their post-covid recovery gathers momentum. Virtually all reports of beef exports around the world indicate supplies are tight and prices are rising from all sources. And China is the world's largest importer of beef by a wide margin. So why is it that the prices of these key consumer items have been steadily declining since October 2020? TQ