BEEF REPORT
Another eventful period in South East Asian trading for Australia with the effective suspension and then resumption of the live export trade to Indonesia and huge relief to many northern cattle producers.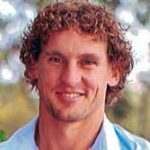 Words by

Dr Michael Patching
Published

02 October 2023

KEY POINTS
• Indonesian trade to resume after a short suspension due to Australian cattle being detected with LSD in Indonesia.
• Australia's northern live export steer and bull trade reliance on Indonesia exposed.
• China economy continues to look vulnerable threatening the region and trade.
Another eventful period in South East Asian trading for Australia with the effective suspension and then resumption of the live export trade to Indonesia and huge relief to many northern cattle producers.
I see this series of events as a wakeup call for our position as a trading partner with Indonesia. Beth Cookson and her team have demonstrated the importance of face-to-face engagement and did a great job at finding a compromise to resume the trade. The issue was resolved within two days of Australian officials landing in Indonesia, one week before the 12 September deadline given by Indonesia's Agriculture Quarantine Agency (Barantan) expired. This date was not widely reported, but no doubt was in the minds of Australian officials when deciding to escalate the issue. Both sides recognised the importance of the trade of cattle for farmers in the north, and for Indonesian food security, of which beef is a major consideration in Indonesia.
The past month has highlighted the reliance of the northern cattle industry on Indonesia. Indonesia represents about 75 percent of the demand for our northern live trade. We will never know the true cost of the trade interruption because of the lack of transparent cattle price reporting in the north, but anecdotal reports of prices well below the $2kg for second-grade cattle suggest some producers caught with cattle to move and a near non-existent market had to take a substantial hit.
In other markets we continue to see a general decline in live cattle pricing with the Philippines as the notable exception as our reporting is for local cattle. Australian cattle in Vietnam are trading at a discount to local cattle but volumes are limited by a supply chain which has lost significant capacity in recent years.
We need to wait to see what the added cost and specific terms of the negotiation mean for producers, exporters, and importers, with some testing and oversight in Australia still required from the Indonesian side. This will undoubtedly be passed onto exporters who will pass it down the supply chain. While it appears that the trade will resume, we shouldn't forget that the import demand and requirement for Australian cattle is also depressed due to a reduction in demand for meat from animals processed the night before. It is less likely that this will ever return to precovid volumes.
INDONESIA
Steers $4.89kg live weight (IDR 9,814.02 = 1 AUD)
Despite the dynamics in Indonesian international trade and biosecurity on cattle and beef, the price of beef in Indonesian is stable. The carcass price/kg is about 97,000kg in the cities in Java. In the regions of Jakarta and West Java, live cattle prices continued to decline. The price for Australian steers is between 47,000-49,000,000 IDR per kilogram live weight.
The slaughter numbers per day have also dropped, but we expect these to be higher with a national holiday for Muslims in Indonesia (Prophet Muhammad birthday). It is unlikely that the slaughter volumes relate to the issues around lumpy skin disease, and more likely because there are fewer celebrations, ceremonies or festivals within the month of Safar (based on Islamic/Hijriah calendar).
Indonesia imports about 300,000 tons of beef annually to bridge the production-consumption gap and sourcing affordable and reliable sources of beef is a priority for the government. Local production in Indonesia remains a priority, but Indonesia continues to explore opportunities for cattle and meat in Brazil and now South Africa. The Indonesian Government's plan to import 50,000 cattle from South Africa into Indonesia has been generating some controversy recently. Sudin, Chairman of Commission IV in Indonesia's House of Representatives, expressed concerns over the threat from foot and mouth disease (FMD) from South Africa. Sudin's critique drew from information provided by the Ministry of Agriculture, which highlighted vaccine shortages in Indonesia, which would challenge Indonesia's ability to manage the disease long term. FMD programs continue with one known national program continuing until December when funding will run out. Provincial and regional veterinary staff continue to vaccinate cattle, but there has been a reduction in coordinated programs over recent months.
VIETNAM
Steers $4.93kg live weight (VND15,427 = 1AUD)
Prices for Australian cattle into abattoirs in Vietnam have dropped, with Australian cattle now 5-7 percent cheaper than local cattle or cattle moving over the border from Thailand and Laos. Prices for steers dropped to VND 75,000-77,000kg liveweight and bulls to VND 76,000-78,500kg liveweight. Hot beef sold into wet markets is still wholesaling about VND 205,000 (AUD $13).
Cattle shipments continue to enter the market but it does not appear that the demand in Vietnam was high enough or the impact from Indonesia was long enough for Vietnamese importers to seize the opportunity. Import figures over the next month will tell that story.
CHINA
Risks exist in the Chinese market with a significant drop in official beef prices since June Expert opinions vary on China's economic outlook and I do not profess to be a China expert. Zhou Hao, a prominent economist, believes that while there are signs of inflation stabilisation, the demand for goods remains subdued. Several analysts have cautioned about prolonged "low inflation", largely due to weak demand. Conversely, Beijing dismisses the idea that the country is entering a deflationary period. Another organisation, the China International Capital Corporation, pointed out a reduced consumer spending post the summer holidays, though there was a slight uptick in service-related expenses.
Whatever the reality, the broader decline in food prices, as indicated by the 1.7 percent drop, suggests a potential challenge for beef exporters. With weak domestic demand within China and a slowing external demand, it's crucial for Australian beef exporters to be agile, monitor the market closely, and adjust strategies accordingly.
This is compounded by the growth in productivity in the sheep and cattle industry capability in China's massive domestic beef and sheep meat industry. There is increasing talk that companies that are importers of large volumes of products are shifting to products processed locally. In some cases this local product challenges the quality of imported products, including from Australia.
PHILIPPINES
Slaughter steers $3.79kg liveweight (P. 36.25 = 1AUD)
Wet market and supermarket beef has remained constant at around P560kg and P600kg for respectively for beef knuckle. Slaughter steer prices remain between P130-145kg liveweight in Mindanao and hot carcass meat is around P260kg. Note that prices are for local cattle bred and traded in Mindanao and not for Australian imported cattle.
The Philippines is re-emerging as a small alternative market for live cattle, with volumes doubling in the past 12 months largely due to consistent and closed loop supply chains. The Philippines has a relatively well-developed meat production and processing sector with better government regulation over small backyard abattoirs than the region and better support from industry groups and government for higher quality processing.
But the biggest shift in the Philippines is the relative political and economic stability in the past few months.