BASKING IN SPORTING GLORY
A Darwin-based sports event management company has arrived on the scene with a big statement event.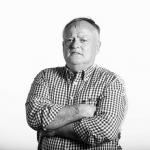 Words by

Nigel Adlam
Published

31 March 2023
Bask Event Management has created the REPRESENT! Indigenous Sports Awards.
Bask Director Andrea Allen said the concept is a no-brainer.
"We have so many standalone Indigenous sporting competitions," she said,
"All the major sports run Indigenous carnivals or tournaments, so why wouldn't we have a specific awards ceremony to recognise and acknowledge Indigenous athletes, particularly when 30 per cent of our population is Indigenous and so many Indigenous people play sport.
"It just seems strange that we have an Indigenous art award, an Indigenous business awards but no big gala ceremony for Indigenous sportspeople."
Ms Allen said the name of the awards was chosen as the word REPRESENT! hast two relevant meanings.
"When athletes compete, they are representing themselves, their team, their state or their country," she said,
"REPRESENT! also has a universal slang meaning – to perform a task or duty admirably, to serve as an outstanding example.
"Those two meanings are at the heart of what it means to be a sportsman or woman who has achieved something outstanding in their sport."
Bask was established in 2021 by a group of friends who had worked together to put on major sporting events for the NT Government. The annual NRL games, the Alice Springs Masters Games, the Mitchell Street Mile and the Davis Cup Quarterfinal Tie were just some of the events.
"We loved working together and when the team eventually broke up for various reasons, we would often say we should start up our own company.
"We finally bit the bullet and Bask Event Management was born.
"We think we've captured a niche market. Many sports have a small staff and rely on a volunteer base which often means when it comes to putting on a local competition or hosting a national tournament that they either don't have the time or the know-how to devote to it.
"That's where we come in."
The origins of the business name are quintessentially Territorian.
Ms Allen laughs and said: "I get asked all the time why we chose that name.
"We went through the usual agony of doing things like putting our initials together, first, last, middle. We thought about things that were important to all of us. We thought about clever words or phrases but nothing seemed right.
"Then someone suggested Bask Event Management. Bask is actually the collective noun for a group of crocodiles. We loved it instantly."
Something else Ms Allen and her business partner love, is the support they have received since floating the idea of the REPRESENT! Indigenous Awards.
"Sporting organisations have got behind the idea and we really want to do it justice," she said.
"All the planning is done and we've decided to support the No More Campaign through the awards.
"We're now at the stage of seeking sponsorship. In return, businesses will receive some very good benefits and the right to say they supported the inaugural awards."
The award categories are:
Indigenous Sportsman of the Year
Indigenous Sportswoman of the Year
Indigenous Junior Sportsman of the Year
Indigenous Junior Sportswoman of the Year

Indigenous Masters Sportsman of the Year
Indigenous Masters Sportswoman of the Year
Indigenous Team of the Year
Indigenous Volunteer of the Year
The REPRESENT! Indigenous Sports Awards will be held on Saturday
26 August at the Darwin Turf Club.
Businesses wanting to sponsor the awards can contact Ms Allen at
info@baskeventmanagement.com.au or on 0401 119467.
Tickets will be on sale soon.