BARUNGA FESTIVAL – THE EMERGING GENERATION
Bagala Aboriginal Corporation took over ownership of the Barunga Festival and engaged Campaign Edge Sprout to coordinate the event on their behalf.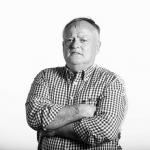 Words by

Nigel Adlam
Published

10 July 2023

The tiny community of Barunga, 80 kilometres east of Katherine, swelled from 360 to more than 5000 for the three-day festival of culture, art and sport.
Campaign Edge Sprout have more than 20 years' experience working with Aboriginal people, delivering results based on an inclusive, productive and cultural awareness strategy. Through many months of consultation and regular reporting, BAC shaped the event and had input every step of the way.
Traditional Owners wanted more involvement of the younger generation in the event, including traditional dance. What people got to experience at the opening ceremony and the Barunga/Beswick dancers was months of practice and children walking with elders to learn traditional songlines.
Many of the children were performing in public for the first time – the youngest dancer was only four years old.
And young Charlaine Bulumburra overcame her nerves to deliver a powerful Welcome to Country speech in front of the largest crowd she had ever addressed.
Bagala welcomed the involvement of Norforce, Norcom and the F-35 flyover, which was low and so loud it sent the fruit bats into a spin. Colonel Brendan Sullivan, commander of the marine rotational force in Darwin, and more than 15 marines attended the festival for the first time and helped with the basketball tournament.
Lisa Coronnier of the US Marine Corp says: "It was a life-changing weekend. I will recommend it to next year's crew."
Welcoming national media and interstate visitors, increased engagement with surrounding communities and better involvement with the Jawoyn Association were all achieved. Barunga Festival was marketed to a national audience and the marketing strategy created by Campaign Edge Sprout supported the Northern Territory Aboriginal Tourism Strategy.
Ensuring the event was delivered safely and projected positive images of Aboriginal people sharing their culture on country will set the event up for further development and growth.
A cinema room for documentaries, such as Learning on Country, 35 Years of the Barunga Statement, and traditional dance and storytelling from Arnhem Land, was sponsored by Batchelor Institute.
Bagala also wanted to expand the sport offering by including a Big Rivers AFL competition round and NT Rugby 7s youth clinic for the first time.
Event co-ordinator Anya Lorimer and her team put the Barunga Festival on the map nationally.
"Delivering an iconic event in a remote location is challenging and also incredibly rewarding," she says.
"Working with cultural awareness and open listening, having rapport with the community and gaining trust was imperative to the success of Barunga.
"Delivering an event that has multiple sports carnivals, such as AFL, basket ball and softball, arts and cultural workshops, and a live music with more than 130 performers was no small task.
"Cultural workshops, weaving and didgeridoo making, damper classes and a ground oven with traditional kangaroo tail, yarning circles, Barunga Junior Rangers community tours and spear throwing were all big hits with visitors.
"The Red Flag Dancers and multiple bunguls, live music across two big nights, community awards and the launch of Shordi Krik Book, which was written and produced by Justine Clark and the Barunga kids, were massive drawcard.
"Creating opportunities and working with our sponsors also took the festival to another level.
"The entire community came out to see TIO branding being installed. It created a huge buzz. Many local children aspire to play at TIO Stadium in Darwin so bringing a bit of that to Barunga was special for the community. We thank TIO for getting onboard."
Roper Gulf Shire Council deserve recognition for their input into the festival.
"All the effort behind the scenes is critical to the way the festival runs and how the community is presented as a whole," says Ms Lorimer. "Liam and the crew were on the ground delivering firewood for campers, helping the site team with access to critical infrastructure and always on call to lend a hand.
"The months of preparation to hold a major event in a community is through the hard work of the council and their team. Everything from controlled fire management, watering and maintaining ovals, rubbish removal and cleaning up in the lead up is a huge undertaking on top of their normal function."
Council chief executive Mark Gardner and the willingness of the team on the ground were very much appreciated.
The Motor Accident Compensation Commission got behind Barunga in a big way – for the first time, a community colour run was held with more than 600 participants of all ages, plus a school program working with the children at Barunga School to create content for the Barunga Beats disco, and an activation project with the school to make road safety signs on recycled bonnets and drums to put around the community.
With every event, there are two very different sides: front facing and visitor experience, and back-of-house production and management.
Delivering a complex event such as Barunga, Ms Lorimer sought industry professionals to work on various aspects.
Jeremy Lassemillante and the team from E3 Productions installed the biggest stage Barunga has ever seen. The quality of the sound and lighting was exceptional.
Alan James co-ordinated a quality line-up of performers and bands. His knowledge of Aboriginal acts at the highest level comes from his experience managing Yothu Yindi for more than two decades.
"Alan is well respected in the industry and when you are delivering an event under a national spotlight for the first time you need experienced people such as Alan in your corner," says Ms Lorimer.
The site crew worked tirelessly and security from Neptune was well covered. Veolia delivered waste and rubbish management for the festival and didn't miss a beat, even with double the attendance from last year.
Power and Water worked in with the organisers, as did all of the sponsors. Volunteers ranged from retired couples to 20 Batchelor Institute army recruits.
The Campaign Edge Sprout creative team's role included community consultation, event management, marketing and design, web and social media management, sponsorship, managing ticketing, social media, filming and photography.
The Sprout team also ran the gate, merchandise and site management.
Ms Lorimer says she couldn't be prouder of her team's work – some of them lived in the community for 12 days to ensure everything was done properly. Roper Gulf Shire Council rented them a house.
"We lived the Barunga Festival, which is the right way to vertically integrate yourself and support self-determination with a community that is determined to keep culture strong and share it with the world."
This year's Barunga Festival was sold out, so book online early for next year 7-10 June.