AN EXTRAORDINARY ENTREPRENEUR
Liandra Gaykamangu is undoubtedly one of the most extraordinary entrepreneurs in Australia – a businesswoman who projects a positive image of Aboriginal culture through her work while straddling two vastly different worlds.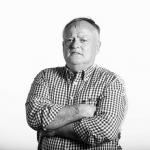 Words by

Nigel Adlam
Published

30 March 2023
She owns Liandra Swim, an upmarket Indigenous-themed brand of swim and resort wear that is gaining a growing following of devotees in Australia and overseas.
Each piece is named after an inspirational Indigenous woman, sometimes famous, sometimes not so famous.
For instance, there's the Karlie Noon bikini, named after the astronomer who was the first Indigenous Australian to graduate from university with degrees in mathematics and physics.
And the Professor Helen Milroy one-piece, named after the first Aboriginal medical doctor.
"I want Australians to have a more positive image of Indigenous people, rather than the crime and domestic violence stories we too often see dominating the media."
Liandra was born in Nhulunbuy Hospital and brought up in her early years on Milingimbi, a remote island community in Arnhem Land.
Her father Thomas, who died three years ago, was a respected Elder and her Netherlands-born mother Annelies a teacher at the community school.
"I had a happy childhood, swimming and playing on the beach. It seemed a natural extension of all the things I love to start a fashion brand made up of swimwear."
Both parents – joined by aunts and uncles – drilled into her the importance of education throughout her childhood.
"Dad told me, 'Go to university, go and do what you have to do – and then come home.' So that's what I did.
"Both sides of my family are well educated and understand the importance of education."
After her parents separated, Liandra travelled around Australia – Canberra, Sydney, Cape York – attending schools where her mother worked.
How did interstate schoolmates react to the tall, athletic, mixed-race girl from a remote community who spoke perfect English with a slightly
clipped accent?
"They were OK, although I did have my fair share of racist remarks thrown at me. I remember in primary school being laughed at because kids thought I lived in a hut. I would struggle to understand where that was coming from because I lived in a nice house, in a nice suburb by the beach, and we drove a nice car. We weren't super rich, but we weren't poor.
"As I got older, derogatory terms were casually dropped – both towards me or about other Aboriginal people in front of me, and that would hurt. People had no idea that I came from a strong and proud family.
"But being so isolated meant that I didn't share much either because I knew they didn't or wouldn't understand the complexity of how my two worlds interacted.
"I became increasingly aware as I got older that I was different, and that I had a different story to tell."
Liandra gained early entry to Wollongong University – she was only just 18 – despite not fully extending herself at school and gained an arts degree followed by a teaching degree.
That's a marvelous achievement in itself, but even more so because she had a baby at 19.
"It was a bit of a shock. But my Mum and stepfather pushed me to finish my university studies and not to give up."
Liandra took only one semester off, which meant she studied, worked and played high-level netball and basketball while bringing up her baby daughter, Natalie.
After graduating, she worked as an English teacher at a western Sydney high school for three years. She then took two years off as maternity leave, before returning to Milingimbi to work at the community school.
Liandra spent her maternity leave not only having her second child, Zion, but conceiving a plan for the swimwear business.
"I love education but I didn't enjoy the constraints of the classroom and the school curriculum. I saw how a rigid curriculum doesn't suit every child and some kids fall through the gap because of it."
Liandra, who designs all her own products and hand draws the prints, enjoys being a business owner.
"I'm completely self-taught. I have had so much to learn."
Liandra, who had a third child, Nia, two years ago, is now a fixture at fashion shows from Australia to the United States – and is among only four entrepreneurs chosen to showcase their work during the Next Gen Show at Afterpay Australia Fashion Week in May.
Her swimwear is sold online and stocked by department chain David Jones and online retailer The Iconic.
She knows that she has a unique product to sell, a unique story to tell, and is increasingly a role model for Indigenous business people.
"My Mum is white and blonde. My Dad was dark with an afro. Both didn't have English as their first language – Dad spoke several languages and English was well down the line.
"I've had to learn to live in two worlds. My Mum has been a really big role model – as a career woman who has achieved so much – and I am forever grateful to have my strong Yolngu culture, family and language to shape the woman I have become.
"I can see things through a lens that other people don't have. I see that as my privilege."
She is acutely conscious that she has come a long way from those carefree childhood days running around barefoot in Arnhem Land.
Liandra is expanding her business after gaining investment support from Darwin Innovation Hub and is on the cusp of becoming one of Australia's leading fashion designers.
The girl from Milingimbi fought back tears as she said: "One of my biggest regrets is that Dad is not alive to see what I'm achieving – that's he's not here to see that I've come home.
Just like I said I would."