ALANA TRIUMPHS IN FACE OF ADVERSITY
The irresponsible Alana Anderson likes to joke that she "ran away" from her doctor in Victoria after growing tired of the chemotherapy he was enduring to treat breast cancer.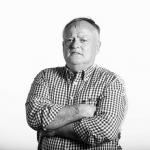 Words by

Nigel Adlam
Published

19 January 2023

"I was determined not to see myself as a victim," she says. "There was no 'poor me'."
Alana arrived in Darwin in 2003 in a tiny old car – which sometimes doubled as her hotel room for the night on the long road north – with nowhere to live and very little money.
Her hair had fallen out during the chemo, but once it had regrown she got a job with a recruitment company and, thankfully, her cancer went into remission.
Today, she is the owner of Alana Kaye College, one of the most successful training schools in Australia.
The Darwin-based college has about 1000 students, 300 of them from overseas, and employs nine permanent staff and 20 subcontractors.
A branch was opened on the Gold Coast at the height of the covid pandemic and there is also an office in the Philippines.
The business was named NT Exporter of the Year at the Chief Minister's Export Awards and completed a hat-trick of International Education and Training trophies.
ONE OF THE KEYS TO OUR SUCCESS IS FLEXIBILITY.
WE RECOGNISE THAT THE STUDENTS HAVE THEIR OWN LIVES AND WE WORK WITH THEM TO MAKE SURE THEY CAN DO THEIR OWN THING.
Alana was walking the mountainous Camino de Santiago pilgrimage trail in Spain when she heard the news.
"It was a tough walk – I only cried once – but winning the big export award made me very happy."
Her business success is an extraordinary tale of overcoming adversity, staying positive in the face of seemingly impossible odds and, above all, strength of character.
"My business keeps me going. It's my life. I think about it last thing at night and first thing in the morning.
"I love working and I love my business.
"It's no longer about the money. I'm comfortably off, but it's all about achievement, building something. I never stop. I never say to myself, 'I'm happy with it now'. I'm always pushing myself." Alana, who was born in Loxton, South Australia, but brought up in Adelaide, suffered what many would consider a horrendous childhood. Her parents divorced when she was young and her mother remarried.
Alana found herself unwanted in the new home and was sent to an orphanage – where she stayed from the age of five to 15.
"I remember the taxi ride on that first day, being dropped off with my sister at the bottom of a hill, and walking up to the orphanage – up the hill with my little brown suitcase."
Her mother died a few months ago and Alana and her son went to the funeral.
Did she forgive her mother?
"Well, yes and no. I'm fine with it now. Like I said, I don't play the victim."
A video of her mother's life was shown at the funeral, including scenes of the children with her second husband enjoying themselves on holiday in Europe.
One of Alana's children couldn't resist whispering to his mum: "Yes, while they were on holiday in Europe you were in the orphanage."
Alana admits she was something of a wild child and got married at 17. Two marvellous things came out of the marriage – her kids.
She has always worked in the recruitment and training industry. After leaving the recruitment firm in Darwin, she worked for the NT Police, Fire and Emergency Services and then Charles Darwin University.
As if life hadn't been tough enough, Alana was diagnosed with bowel cancer. But, again, doctors detected the problem early and she is now in remission.
It was while working at the university that she made the momentous decision to go it alone and launch a company bearing her first two names – Alana Kaye College.
"I was obviously nervous when I went out on my own, but my children had left home and it seemed the right time. I started from scratch – one student and two staff." Her children both work with her – David is international manager and Marcus is general manager.
The business doesn't have any debts and rents a lovely suite of offices in Darwin city centre.
"I don't squander the profits. It all goes back into the business or to the taxman. When I bought my Mercedes I felt guilty."
Alana gets great satisfaction from watching her students better themselves through training.
"One of the keys to our success is flexibility. We recognise that the students have their own lives and we work with them to make sure they can do their own thing.
"Our training is very interactive – we get the students involved. That makes it much more interesting for them. And we've got great trainers."
Alana Kaye College runs an extensive range of training courses, including health and allied services, community services, business, leadership and management, early childhood education and care, building and construction, security, and work health and safety.
It also has many short courses, including White Card and responsible service of alcohol. Nearly all the courses help fill critical labour shortages in the Territory. Alana admits she has one weakness as a business owner – being a tad soft-hearted.
"I've always been a happy, optimistic person and I don't like those hard conversations with people. I'm not very good at that."