AIRPORT GIVEN $11M FACELIFT
Darwin International Airport is being made smarter – and more convenient for passengers – than ever.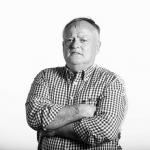 Words by

Nigel Adlam
Published

10 July 2023

Airport Development Group is investing more than $11m to transform the terminal.
The work is affecting nearly every aspect of the terminal, including an expanded terminal footprint, new common use check-in kiosks and bag drop facilities, major renovations to all food and beverage outlets, expanded security screening and covered car parking.
The first phase began in May with 10 new check-in kiosks and six auto bag drop facilities coming online.
New lightweight luggage trolleys are replacing existing trolleys that are at end of life.
The new trolleys will be easier to manoeuvre and cost $4 per use.
Phase two of the upgrade started in late May when all remaining kiosks and bag drop facilities were gradually brought online, with a corresponding reduction in the number of check-in counters.
Airport Development Group and airlines are providing staff to help passengers through the new checkin and bag drop process during busy periods.
Renovation and expansion of all food and beverage and news and gifts outlets in the terminal have started.
The upgrades are expected to be finished by December.
Rob Porter, Airport Development Group's Executive General Manager Operations, says the aim was to improve the passenger experience.
"The tourism industry is a significant contributor to the Territory economy and this significant investment by ADG to upgrade our terminal will support the future growth of this important industry," he says.
"We do anticipate some delays and inconvenience over the next few months, and we encourage departing passengers to arrive at the airport early and allow time to move through the new check-in and bag drop process.
"Once works are completed our terminal will provide passengers and airport users with a first-class customer experience.
"We apologise for any disruption and thank the travelling public for their patience during this time."