NT airports
AIRPORT BOOSTS EXPORT MARKET
Territorians have always known that we have world-class food to export, especially mangoes and seafood.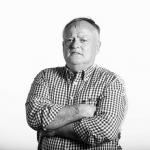 Words by

Nigel Adlam
Published

01 April 2021

Territorians have always known that we have world-class food to export, especially mangoes and seafood.
But the problem has always been getting it to market on time and for a good price.
A new state-of-the-art freight and cold storage hub at Darwin International Airport will revolutionise the export of high-end products.
"It's a game-changer," says Airport Development Group's Executive General Manager Property and Terminal Ross Baynes.
The 6250 square metre hub includes a vapour heat treatment plant, a non-chemical treatment that sterilises insects in fruit, and which is a biosecurity requirement for products entering China, Japan and South Korea.
The plant will open the way for Territory agriculturists to export fruit such as mangoes directly to lucrative markets.
Economists believe that middle-class Chinese, Japanese and Koreans are willing to pay a premium for Territory mangoes, which are considered the best and cleanest in the world.
Previously, NT perishables bound for major trading markets have been transported to interstate vapour heat treatment plants, adding to the cost of exporting. Exporters can now benefit greatly from efficiencies gained through use of the Darwin facilities.
Beef and seafood, including a greater volume of mudcrabs, can also be flown overseas more efficiently and economically.
The plant, which has X-ray and security scanning, will enable up to 18 tonnes of Territory mangoes to be exported daily to markets across Asia by plane.
A recent vapour heat treatment trial to heat three tonnes of mangoes to 46 degrees celsius for about 15 minutes to kill any possible pests, such as fruit fly, was a great success.
Mr Baynes says the cold storage hub will allow Territory producers to export "high-end, time-sensitive" products.
National export specialist Pak Fresh Handling has joined forces with Territory companies Wyuna Cold Stores and G&R Wills to become the first tenants at the cold storage hub.
Wyuna General Manager Ian Jesson says: "This will help open up markets in Asia for our exporters. It will give us a foot in the door."
Economists at Deloitte Access Economics estimate that the cold storage plant will generate $208 million a year when fully in use and create 468 jobs in agriculture, tourism, construction and freight.
Airport Development Group, which is a major economic force in the Northern Territory, accounting for 1.8 percent of gross state product, developed the hub after gaining a concessional $10 million loan from the Northern Australia Infrastructure Facility (NAIF) and a $4.8 million grant under the Federal Government's Building Better Regions Fund.
The NAIF loan will also help in the construction of new solar energy farms at Darwin, Alice Springs and Tennant Creek airports resurfacing of Alice Springs airport's runway, taxiways and apron, and installation of new runway lighting.
Airport Development Group is also proposing to invest in a large off-site multiuser battery storage to support additional solar renewable energy investment.
The investment is part of a proposed $300 million expansion of Airport Development Group facilities.
Mr Baynes, who assisted in negotiating the loan and grant for the cold storage hub, says NAIF was excellent to deal with.
"NAIF really saw the big picture," he says. "They understood that investing in the cold storage hub would establish the Territory as a major exporting centre."
He says the Federal and Territory governments, particularly the NT Department of Trade, Tourism and Primary Industry, were very supportive of the initiative.
"It certainly helped get the project over the line having everyone on the same page."
Mr Baynes says that to date 90 percent of the Territory's exports are freighted or flown interstate and then "flown back over us on their way overseas".
Airport Development Group wants to help change all that.