Banubanu Beach Retreat
A TERRITORY DESTINATION THAT STIRS FEELINGS
Need an island resort escape?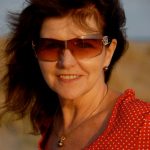 Words by

Nannette Holliday
Published

05 April 2022
Off the East Arnhem Land coast, there's a private, secluded eco-beach paradise, a diamond hidden amongst one of Australia's most unexplored regions.
What began as a private fishing camp in 2005, it's now the superb Banubanu Beach Retreat on the northern tip of Bremer Island (Dhambaliya in Yolgnu).
"Banubanu is a dream resort," says its newly appointed Ambassador, Abbey Holmes.
"It's an idyllic place to escape life's hustle and bustle and watch the crystal turquoise waves gently lapping the pristine white sands outside your eco-glamping tent.
"I fell in love with this place during my first visit in 2016 while filming Into the Outback with Abbey for National Geographic. And I haven't stopped raving about it to friends, family and anyone who'll listen since.
"I've seen a lot of Australia, but Banubanu is a standout. It's magical. I've been three times now, and it just gets better with each visit.
"It's grown from the humble fishing camp that I first visited to the stunning permanent glamping safari tents with ensuites that open directly to the beach with superbly comfortable beds, crisp linen, quality amenities. It's all five-star quality now set amongst an unspoilt pristine wilderness.
"Then the swimming pool deck, expansive dining area and bar overlooking the striking Arafura Sea. They're great places to hang out and soak up the views. And perfect for sundowners and your morning coffee.
"Trevor and Helen have worked tirelessly over the years, steadily growing the facilities without interruption to the surrounding nature and environment. They have this amazing ability to welcome everyone with open arms. It felt like family from the instant we first met. They have so much passion for the Territory and want everyone to have the opportunity to experience their little slice of heaven.
"I love its remoteness. My favourite thing to do is sit back, relax and take it all in. The fact I can do nothing is a supreme privilege for me. My life is always go-go-go at a chaotic 100mph, so to be able to relax and be enveloped by the surrounding blue-on-blue and white environment is so beautiful. It washes all the hectic issues and constraints of everyday life away.
"I pinch myself when I'm at Banubanu. It feels like time has stopped. And it's in our own backyard. We're so lucky.
"The Arafura Sea and gulf region have some of the best fishing in the country. I fished the first couple of times I came to Banubanu. Half and full-day charters are available. Many fishing boats drop into Banubanu for lunch or dinner too.
"Walking tracks go to pristine Northern and Eastern Beaches. I've also visited the island Yolgnu community. They showed us some secret spots and how to hunt mud crabs. I'm passionate about our indigenous culture and to be able to immerse myself here was another highlight.
"I was excited to finally show Banubanu to my sister's family and partner last year. They now understand why I've been so passionate about it all these years. We enjoyed kayaking, snorkelling and floating in the refreshing crystal-clear turquoise waters and reef beside the resort.
"Having no television, internet and mobile phone reception was a real positive for earlier guests who led hectic lives. I certainly didn't mind. It was great to have a complete break for a few days and totally disconnect.
"Today though, internet and mobile phone reception is available. So, if work is that important, people can do it. But I still prefer to switch off completely.
"There's something extraordinary about the East Arnhem Land Region. It's not just another destination; it's a feeling that isn't easy to describe unless you've experienced it yourself. A paradise home away from home. It's an extraordinary place, and I love escaping to Banubanu.
"Now that my sister is living in Nhulunbuy means I have excuses to visit more frequently, which I'm incredibly excited about."
Created by Helen Martin and Trevor Hosie, Banubanu Beach Retreat is a 15-minute light aircraft flight or 45-minute boat ride north of Gove.
---
CONTACT
Banubanu Beach Retreat
Bremer Island NT 0881
(08) 8987 8085
enquiries@banubanu.com
banubanu.com.au