WORK WEAR
WORK WEAR: A ONE-STOP SHOP
Work Wear in Alice Springs is a one-stop shop for any clothing and PPE gear, needed by tradies, construction workers, miners and even medical professionals.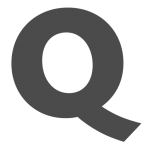 Words by

Jack Adlam
Published

01 October 2020

The store's strength is its variety. The aim of owners Dave and Chris Douglas is to stock enough gear to ensure it's the only place you need to visit for work clothes and safety gear.
"We have a wide range of gear in store as we supply to a wide range of customers," says Chris.
Work Wear stocks everything from boots, and hi-vis and industrial clothing, to corporate wear for hospitality and tourism operators. The store also stocks supplies for remote schools and stores, personal protective equipment and scrubs, as well as general gear for ranger groups, local residents and visitors.
Work Wear Alice Springs goes the extra mile to provide in-house enhancements, such as personalised embroidery and vinyl printing, so customers can specialise clothing with company logos or names.
The store was founded in 1984 and originally called Douglas Safety. It became Work Wear Alice Springs a few years later and five years after that Chris began running the business.