Rirratjingy Aboriginal Corporation
WE'RE OPEN FOR BUSINESS
The Rirratjingu people of North-East Arnhem Land are keen to talk business.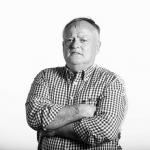 Words by

Nigel Adlam
Published

01 April 2021

Traditional Owners want to generate the wealth needed to pay for social, cultural and job-creation programs when the bauxite mine on the Gove Peninsula closes.
The refinery shut down eight years ago and the mine is scheduled to cease operation in 2043.
But global resources company Rio Tinto has said that mining could stop as early as 2030.
Rirratjingu Aboriginal Corporation has drawn up a five-year plan to establish wealth-creation programs so that Traditional Owners can drive prosperity for the region post-mining.
Chairman and senior Traditional Owner Bakamumu Marika says: "By 2022, RAC will have in place a diverse base of commercial interests and investments designed to accumulate a wealth 'treasure' that allows us to take charge of our own destiny through economic independence…
"We are aiming to provide certainty, particularly regarding Nhulunbuy town, which is mainly on Rirratjingu traditional land.
"We understand many Nhulunbuy residents and businesspeople are worried about their land tenure after 2030.
"We know we need to keep Gove's businesses and the service providers. We rely on them for our future development.
"We want to eliminate whatever uncertainty might deter investment in our region."
Mr Marika says Nhulunbuy should be: "Yolngu ga Napaki" – as good as it can be.
Rirratjingu Aboriginal Corporation has strengthened its existing businesses, planned new enterprises and sent a message to the wider commercial community that it is willing to talk about future opportunities.
"The Rirratjingu are planning and investing in the Gove Peninsula's future, and we ask our stakeholders to work with us."
The aim is to establish strong, sustainable businesses that generate not only wealth but jobs and training for Indigenous people. And create a pleasant environment.
The RAC has formed a business development-committee and appointed a business development manager. It believes that the organisation has never been better placed to seize market opportunities.
The corporation has four business arms. RAC formed two new companies, Rirratjingu Enterprises and Rirratjingu Contracting, over the past year to compete for Rio contracts.
Rio's procurement division is providing every opportunity for RAC to tender for contracts.
The new companies have already been successful, in association with ECOZ, in winning an environmental contract to monitor the rehabilitation of pond 4.
RAC is also in the process of being awarded the hydro mulch contract for pond 5, which is a multimillion-dollar project. Rirratjingu Contracting will administer the project and use subcontractors.
The continuing Rirratjingu Mining contract for the supply of quarry rock for the rehabilitation of the remaining ponds has also been confirmed with more than 115,000 tonnes of rock to be supplied to the pond 5 project over the next three years.
Rio has also confirmed the quantities required for other pond rehabilitation needs through to 2030.
Rirratjingu Mining is working closely with Rio to mine the quarry and use the crushed rock to cap the retention Red Ponds, which have to be sealed by the time the mine closes, together with a range of other products needed for the decommissioning of the refinery and related sites.
The company has also had the quarry rock tested and certified to use on the Central Arnhem Highway and wants to use it as armour for Territory Government infrastructure projects, such as barge landings and bridge abutments.
Rirratjingu Mining has come under management.
Jared Baldwin of Remote Industries Australia has won an initial two-year contract to work with the Rirratjingu Mining team and provide the equipment and expertise to develop the quarry.
Mr Baldwin, who went to school in Nhulunbuy, says: "It's great to see the RAC recognising that the best way for Aboriginal organisations to do business is by partnering with long-established Territory companies.
"I'm very proud to have been awarded this contract."
RAC's investment company, Bunuwal Investments, is refurbishing its 26-home Malpi Village, the successful Nhulunbuy housing estate.
Work has started with a strong emphasis on employing local contractors. Rirratjingu Fuel, a 50-50 joint venture with CGL, renewed its contract with Rio Tinto to supply diesel fuel on the Gove Peninsula.
The company imports about 2.5 million litres of fuel each month from Singapore to supply diesel for electricity generation for the Gove Peninsula, including Nhulunbuy and Yirrkala.
It also sells directly to third-party fuel consumers in bulk, including Laynhapuy Homelands Aboriginal Corporation, which uses it for remote communities and homelands throughout North-East Arnhem Land.
The Rirratjingu Fuel contract is recognised as being of national significance because it was won by an Indigenous joint venture against competition from global companies.
Corporation vice-chairman Wanyubi Marika says: "This extension is evidence of our proficiency as well as a great result for our community and the broader Arnhem Land community.
"To have Rio Tinto continuing to buy our fuel is a really positive development and it is significant that an Indigenous company is winning such important contracts.
"This means that the profits stay in the community, will support further development and will also provide jobs and training."
CGL Chairman Lindsay Innes says: "The 10-year joint venture between CGL and Rirratjingu has been a spectacular business success story.
"Not only has the business grown year on year, but it has been a pleasure doing business with the Rirratjingu and firm friendships have formed over that time."
One of the corporation's most welcome initiatives is a new housing subdivision and renovated community store at Yirrkala.
The RAC collaborated with the Northern Land Council and their Gumatj neighbours to gain a 40-year lease, at peppercorn rent, to create the 35-lot public housing estate.
The Territory Government has awarded contracts to create serviced lots and new streets, ready for house construction.
The RAC engaged an architect to design a new Yirrkala Town Centre concept, which is likely to include a new sports and community centre, safety house and night patrol hub.
There will also be a diesel fuel service station – the first time fuel will be on sale in Yirrkala – where the price will be tied to the price in Nhulunbuy, 19 kilometres away.
The community store has been leased to North Australian Management Services with the RAC taking a
25 percent equity stake. Service and healthy food offerings will improve substantially, and there will also be work and training opportunities.
Yirrkala's renowned Buku-Larrnggay Mulka Art Centre has expanded.
The Old Yirrkala Workshop site has been cleared to make way for a potential new, modern health clinic, which is under negotiation with stakeholders or, if this is not successful, some other use to benefit the community.
The RAC's new slogan, Make Yirrkala Great Again, is catching on.
As Bakamumu Marika says: "These are not designed as fancy words but a determination to lead in building a better community environment."
Emphatic proof that the RAC means business is the plan to build a $10 million business complex, with car wash and offices, in Nhulunbuy.