VEOLIA
VEOLIA LEADS THE WAY
Darwin is going greener by the day – and the Shoal Bay Waste Management Facility is leading the way.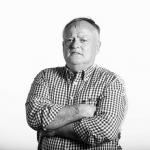 Words by

Nigel Adlam
Published

01 January 2021

Environmental services company Veolia, in partnership with the City of Darwin, is working hard and intelligently to divert waste away from the landfill.
For instance, steel found in waste is segregated and stockpiled ready for baling and repurposing. Veolia has deployed equipment to the facility to undertake the task.
In addition, a huge amount of green waste is being collected, mulched and sold to gardeners and agricultural businesses as far away as Katherine and Kununurra.
Veolia's Territory manager Nick Walker, who has lived in Darwin for nearly 20 years, says: "The City of Darwin, in partnership with Veolia, is working to reduce the amount of waste going into the landfill."
Approximately 20,000 cubic metres of mulch products have been produced in the past six months – a product that previously ended up in landfill.
Peats Soil and Garden Supplies is subcontracted by Veolia to run the mulching operation in partnership with Katherine Tree Maintenance.
Peats Soil and Garden Supplies is a second-generation company with a vision to be a world leader in sustainable and innovative organics recycling. Peats also export their waste management process knowledge and technology overseas, including operations to the United States, South Africa, Qatar and Japan.
Peter Wadewitz, Managing Director and owner Peat's Soil and Garden Supplies, says: "Our products will improve soil production and water retention, and are environmentally sustainable and carbon friendly. We are ready to work with the agricultural industry in the Territory to deliver great outcomes."
Peats soil amendment and mulch products are already available at the site, including Peats Blend 437 – an innovative carbon building product for commercial vegetable and fruit growers. These granules improve plant yield and quality and reduce water requirements by up to 60 percent. Other products will be added as operations expand.
Veolia took over management of Shoal Bay in April after winning a seven-year contract with the City of Darwin. The council is delighted with progress at the Shoal Bay Waste Management Facility.
"Veolia were awarded the management and operations contract for Shoal Bay Waste Management Facility in April 2020 and we have already seen major improvements," says council chief executive Scott Waters.
"The site receives more than 150,000 tonnes of waste each year and a key focus of the seven-year contract is to improve sustainability outcomes. "Veolia have already put in place operations to divert metal waste, green waste and cardboard from landfill.
The results will include extending the lifespan of the facility, reducing greenhouse gas emissions and creating an income stream for Council.
"These results are not only great for Council and the environment but assist in keeping landfill rates low."
The waste disposed of at Shoal Bay includes waste from the Palmerston and Litchfield transfer stations. Roads at Shoal Bay are kept in good condition – they are used by the 300-
350 trucks and about 350 domestic vehicles visiting the facility each day. Top Enders are not good at recycling their waste – only 12 percent of waste in Darwin, Palmerston and Litchfield is recycled, compared with 60 percent in Melbourne and nearly 100 percent in Scandinavia.
Shoal Bay employs 14 staff, including subcontractors. Supervisor Mick Atkin has worked there for 14 years and his wealth of experience has been critical in achieving some of the positive early outcomes of the contract.
The facility covers an 80-hectare site next to the Leanyer wetland, but only 50 hectares is used. It was originally predicted to close in 2044, but the successful diversion of waste from the landfill could extend its life significantly.
The land will be rehabilitated after closure. Veolia has proved itself a good corporate citizen since moving into the Territory 20 years ago. It sponsors NRL NT, NAIDOC Week, Health and Wellness Festival, and Christmas in Darwin.
The company also works closely with Helping People Achieve, which is subcontracted by Veolia to run the transfer station and complete ground maintenance.
"This provides real employment opportunities for people with disabilities," says Mr Walker.