Northern Accountants
TRUSTED PROFESSIONALS
Northern Accountants owner Kash Sagar realises that "doing the books" is not easy for business people.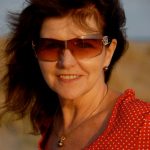 Words by

Nannette Holliday
Published

01 July 2020

"Business owners are good at what they do – that's why they established their business," he says. "But maintaining the necessary records required by the government, taxation, and even banks is no simple affair. It's complex, time-consuming and often confusing."
He says a "trusted, professional accounting firm" will look after these details so business owners can focus on what they are good at. India-born Kash gained a degree in accounting and finance from Deakin University in Melbourne before moving to Darwin in 2010.
After working for local accounting firms, he opened Northern Accountants at Casuarina – and hasn't looked back. "I love Darwin, the community, the friendliness of the people and the lifestyle. Deciding to settle here and also open my own business was easy.
I enjoy helping other people and ensuring their business is successful." Northern Accountants ensure that each client's financial records are accurate and are compliant with tax regulations and any bank or government requirements. "We provide insight into a business's performance and peace of mind that their finances are in safe and skilled hands so they can focus on running their business."
With more than 20 years of combined experience, the team are passionate about providing the highest accounting, bookkeeping and taxation services, helping business owners to prosper and grow by making the best decisions for their financial future.
"While every business is unique, so are their tax obligations," says Kash. "Choosing the right business structure has a huge impact on tax effectiveness for the business. We listen to our clients and consider a wide range of factors, from business type, goals, turnover, markets, protection, tax efficiency and more, to ensure the best structure is created."
Northern Accountants also provide complete tax planning services. "Through correct planning and income estimates, expenses, tax offset, what's payable or any refund, ensures maximisation of a business's return while ensuring compliance with Australia taxation laws." Kash and the team, who are accredited with the National Tax and Accountants Association and Institute of Public Accountants, strive to exceed their clients' expectations by delivering value services, timely support, financial efficiency and growth.
"We are local and pride ourselves on being professional, friendly, reliable and efficient business accountants, bookkeepers and certified tax accountants.
"We are part of the Darwin community and also proudly support many local sporting and not-for-profit organisations." Northern Accountants opened their newest shopfront office in Casuarina Square in June. TQ