TRAINING KEY TO OUR PROSPERITY
A $6 million Territory Government training package aims to attract 1000 regional and remote Territorians into new apprenticeships and traineeships.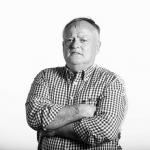 Words by

Nigel Adlam
Published

20 January 2023

Businesses based in regional or remote parts of the Territory will receive a $3000 employer incentive for every new apprentice or trainee they take on under the $3 million Employer Incentive Program.
Another $3 million has been injected into the User Choice program to help registered training organisations deliver training for apprenticeships and traineeships in regional and remote parts of the Territory.
Outback Stores chief operating officer Evan Ralph welcomed the initiative.
"We are committed to providing opportunities through our training programs, along with the Territory Government's training package, to unlock new pathways for accredited qualifications in remote communities."
The announcement came as the Territory's finest vocational education and training ambassadors were celebrated at the 2022 Australian Training Awards in Adelaide.
Sadly, the Territory failed to take home gold, although Frontier Marine Services won bronze in the Small Business category.
The finalists were winners from individual and business categories from the Territory Training Awards.
VET helps thousands of Territorians obtain the skills they need in an increasingly competitive world, which in turn enables the NT to grow local capacity and create more jobs.
Marine electrical contracting company Frontier Marine Services trains apprentices.
Leanne Pears, who runs the business with her husband Dave, says: "Our most valuable asset is our people. It is the investment in our people, through training, that makes our business so successful.
"We truly believe that all small businesses have a responsibility to provide relevant training opportunities to prepare the next generation of skilled Australian workers for a sustainable future.
"We would encourage other businesses to seek training for their staff in as many diverse sources as possible and support a culture of learning.
"With meaningful training, there is no doubt that long-term benefits impact stakeholders across the board, including employers, employees, customers and Australia as a whole, in contributing to our sovereign capability.
"Frontier Marine Services are committed to follow the path of education and training for years to come. Training is our future – and the future is bright."
TERRITORY FINALISTS
Aboriginal and Torres Strait Islander of the Year
Caraline "Dotty" Repu
Qualification: Certificate IV in Training and Assessment
Employer: Outback Stores
RTO: Alana Kaye
Austin Asche Apprentice of the Year
Mary Coulter
Qualification: Certificate III in Electrotechnology and
Certificate III in Instrumentation and Control
Employer: GTNT Group
RTO: Charles Darwin (CDU)
Host employer: GEMCO
Trainee of the Year
Sarah Pettifer
Qualification: Certificate III in Business
Employer: GTNT Group
RTO: GTNT Training
Host employer: NT Department of Corporate and Digital Development
School-based Apprentice or Trainee of the Year
Bella Faull
Qualification: Certificate 111 in Hairdressing
School: Good Shepherd and Lutheran College
Host employer: Carlee – Hair Design
RTO: Charles Darwin University
Vocational Student of the Year
Kira Vanderkley
Qualification: Certificates III and IV in Fitness
RTO: Charles Darwin University
VET Teacher/Trainer of the Year
Justin Burgess
Subject area: Engineering
Employer: Taminmin College
Small Employer of the Year
Frontier Marine Services
Bronze winner