Karen SheldonTraining
TRAINING IN STYLE ON SMITH STREET
An innovative new training venue is helping ease a chronic skills shortage and giving young Territorians expanded training choices towards a fulfilling hair and barbering career.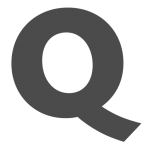 Words by

TQ Staff
Published

05 April 2022

Thirty four students are learning at a new Darwin academy established by the private training organisation Karen Sheldon Training.
Enrolments are increasing every week.
The salon at 63 Smith Street in the city centre is attracting an increasing number of clients as it becomes better known.
With the support of many private salons and barbershops in Darwin, the academy's iconic purple façade is already well established in the city and becoming a preferred training venue for a range of Darwin's hair and barbering apprentices and students.
One of the students, Tashanah Knott, 16, finished year 10 at Casuarina Senior College last year and joined the hairdressing academy a couple of months ago.
The feedback from clients about her work standards and attitude was so positive that she was offered a job as a salon assistant.
"I'm so happy," she says. "I didn't want to stay at school. I just wanted to get out into the real world and it has turned out well.
"I've always wanted to be a hairdresser. I was so excited when I got accepted."
Another apprentice, Talisha May, 23, who works for Indrustrie Hair in Darwin, also loves training at the academy.
"I've always been interested in hairdressing, even as a little kid," she says.
All the students are studying for a Certificate III or IV in Hairdressing or Certificate III in Barbering.
The Darwin academy was started when Karen Sheldon Training workplace training grew dramatically.
The salon is run by academy manager Adele Coles alongside Trainer Grace Deutrom, both experienced hairdressers and passionate in developing new industry professionals.
"There's a terrible shortage of hairdressers and barbers in Australia," says Adele, who has been a hairdresser for 30 years.
"It's a great career – it can lead to many things, such as being a rep for products or owning your own business."
The academy offers all hairdressing services, such as blow dry, setting rollers, neck massage, colouring, bleaching, keratin treatment, chemical straightening and perms.
With an official partnership with Redken and bhave products, the academy strives to provide clients with professional high standard salon treatment.
Student barbers offer haircuts and beard trims, plus they are in training for rare skills nowadays, such as face shaving and men's colour.
With a designated barbers' training area, the academy is working to ensure barbering skills are recognised in line with hairdressing skills.
Darwin businessman and owner of three barber shops, Nico Diamantis, is a strong supporter of the initiative, encouraging his staff to train with the academy.
He also works with the training staff to ensure the units taught are relevant to today's barbering market.
The project was the brainchild of Karen Sheldon's Director of Training and qualified hairdresser and trainer Linda Manning.
"We were approached by salons to help with training, so we started workplace training," she says. "That grew so rapidly that we decided to open the academy."
She says the academy has been developed to complement the training offerings of public providers and to give Territorians the same range of choices that aspiring trade professionals enjoy throughout the rest of Australia.
Karen Sheldon Training is a corporate member of the Australian Hairdressing Council and Ms Manning sits on the AHC Education and Training Committee.
Academy clients must make an appointment, be patient and understand that their treatment will take a little longer than normal because the students are undergoing training as they work.
The staff work alongside local business Hairdressing and Beauty Suppliers of the Northern Territory to ensure the highest standard of hairdressing and barbering equipment is available to accompany the students' training.
They say Fran and Scott Bailey provide "outstanding service and high-quality products, allowing us to keep business local to the Territory".
Students also use Pivot Point LAB, a ground-breaking integrated social learning environment, built specifically for learners and educators in the hairdressing and barbering industry.
---
CONTACT
Karen Sheldon Training
Hair & Barbering Academy
63 Smith Street Darwin
(08) 8981 1686
---
Six apprentice hairdressers and barbers in Alice Springs are being trained by Karen Sheldon Training.
A team still travels to Alice regularly to train and assess in the workplace.
The organisation hopes to begin non-accredited training in Aboriginal communities from June as part of its mission to help close the gap between Indigenous and non-Indigenous people.
It will also start a two-week pre-employment program for 17-24-year-old jobseekers in April, an initiative by the National Retail Association and funded by the Federal Education Department.
The program will put 15 budding hairdressers and barbers through an intensive two-week pre-employment program to teach the industry basics and work-ready skills.
Those who successfully complete the course will be invited to attend a four-week work placement trial with salons wanting to fill hairdresser and barber positions and take on apprentices.