TQ PIONEER EMMA BROWN
TQ PIONEER: EMMA BROWN
Emma Brown learned many excellent life lessons from her mother and late father's entrepreneurship and passion for progressive agriculture.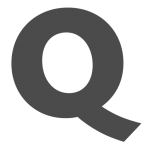 Words by

TQ Staff
Published

19 July 2022

Emma Brown learned many excellent life lessons from her mother and late father's entrepreneurship and passion for progressive agriculture.
One of the most important was: don't be afraid to think outside the box.
Her father, John Dunnicliff, who was renowned as a trailblazer in the cattle industry and was awarded the OAM for his work, died in 2016.
"Dad always pushed the boundaries in agriculture," says Emma. "And he really knew how to put a deal together."
In many ways, Emma and her husband Adrian have continued his groundbreaking work.
The couple own Northern Territory cattle station Amungee Mungee on the Carpentaria Highway, east of Daly Waters, and co-own Walhallow Station on the Barkly Tableland.
They live at Amungee Mungee, 370 kilometres east of Katherine, and have managers at Walhallow Station, as well as their Darwin-based businesses in the Bilba Group.
Amungee is 3285 square kilometres and carries about 27,000 head. Walhallow, which is on the market, is 10,000 square kilometres and runs 68,000 head.
Both properties have the capacity to increase cattle numbers because Emma and Adrian, along with their Australian business partner Brett Blundy, have built one of the most expansive and efficient station water systems in Australia.
They have laid 800 kilometres of water piping on Amungee and 2300 kilometres on Walhallow.
Water tanks with troughs – 203 on Amungee and 470 on Walhallow – have been installed every four kilometres to link bores into the closed water system. 
Cows rarely have to walk more than two kilometres for water, which makes them healthier, happier, fatter and more productive, allowing for even grass grazing.
Efficiency and sustainability are heightened by paddocks being fenced off and spelled in rotation.
"It's a no-brainer," says Emma. "The system allows you to have more cattle and healthy land as we focus on not overgrazing and spelling country. We don't want to treat our cattle like athletes and expect them to walk a long way for a drink.
"No long walks, more tanks, more cattle – it's as simple as that. You can put cattle in country where you couldn't previously due to lack of water and enjoy a dramatic increase in your carrying capacity.
"We want no more than 200 cattle per tank, and they can sustainably live there with plenty of feed to spare."
The heavy investment clearly pays off – unlike many stations, Amungee and Walhallow didn't have to destock during the last drought.
The Browns devote much of their time nowadays to running Bilba Group – Northern Stock Water, Elsam Plastics & Great Northern Tanks – which sell water equipment, such as tanks, troughs and fencing equipment, and manufactures polythene pipe.
Northern Stock Waters has also recently diversified into animal health products and general merchandise.
They founded the company 13 years ago after finding it difficult to reliably source water development products in the NT.
"We saw an opening in the market."
Emma had an unusual upbringing – her father bought property after property in a simple buy-develop-sell strategy for his entire career. 
Each property was in far better shape when he left than when he arrived.
"I moved many times as a girl," says Emma. "I went to eight schools, including School of the Air. But it wasn't a hard upbringing – we were very happy and had incredible experiences in all the places we lived.
"Dad was a helicopter and fixed-wing pilot so he would fly the family around."
Emma and her sisters learned to ride horses as children and still enjoy them for work and downtime.
Emma has many fond memories of when her family owned the iconic Isis Downs sheep station near Longreach in Queensland.
But when Kerry Packer's company made an offer nobody could refuse, the family – mum Trish, dad and the three girls – went backpacking overseas for a year.
They spent three months in Africa – from seeing the pyramids in Egypt to going on safari in Botswana, Tanzania and Zimbabwe – and travelled extensively in Britain, South America and the Pacific islands.
The family drove 40,000 kilometres in the United States and lived in a cabin in the Rocky Mountains for six weeks.
The girls learned by correspondence for the whole 12 months.
Emma was still only 12 when the family suddenly returned to Australia after her dad impulsively bought a "magnificent" house in Brisbane at auction.
"Mum looked at photos of the house, loved it and said, 'We're going home'."
Emma and her sisters went to school in Brisbane, but love of the land meant the family soon moved to a property called Upper Wantagong near Albury-Wodonga.
The idea was to settle there, but John Dunnicliff's desire for greener pastures meant the family was soon on the move again – first to a King island property carrying 7000 "beautiful" black Angus cattle, then to the Kimberley and finally to Beetaloo Station in the Northern Territory.
Emma met Adrian while they were both studying commerce at the University of New England.
After a year working in marketing for King Island Dairy in Melbourne, she joined Adrian in Moree, where his family owned a trucking business and became involved in the cotton industry.
Emma was 26 when they married.
In 2006, John asked the couple to join the family at Beetaloo and help develop the property.
"I was happy about that. Adrian and I always wanted to be on the land. And what mum and dad were doing was exciting. It also meant the Dunnicliff family were all together on the station with husbands and children, which was a big drawcard for our close family."
Emma laughs now at how the couple branched out on their own and started Northern Stock Water in Katherine.
"I remember pouring concrete troughs when I was heavily pregnant."
The couple have three children: Elise, 13, and Sam, 12, who are both at boarding school, and 11 year-old Joe, who is at home and studying through Katherine School of the Air.
They were born within two and a half years of each other – so it was almost like having triplets.
Has being a woman held Emma back in what is still a male-dominated industry?
"Not at all," she says. "Eighty percent of our applications to be a station hand nowadays come from women.
"And the women are fantastic. The only thing they lack is brute strength – being able to get in there and the odd challenging cattle. But some will even have a go at that.
"I find that most people judge you on merit. And that's the way it should be."