Towards a zero-emmissions future
TERRITORY LEADS WAY TO NET- ZERO EMISSIONS FUTURE
The Northern Territory has taken a big step towards becoming a world leader in two emerging industries – carbon capture and low-emissions manufacturing.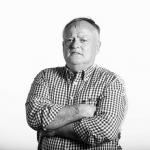 Words by

Nigel Adlam
Published

22 December 2021

Experts believe the storage and use of CO2 in the Territory will not only generate new industry sectors and economic development opportunities, but help attract investment in a gas-based manufacturing hub of global significance.
And that in turn has the potential to create thousands of local jobs to transform the Territory and help the Territory Government build a
$40 billion economy by 2030 through sustained, long-term growth.
"The desire for lower emissions and capture carbon is increasing globally at a rapid pace," says Alister Trier, Chair of the Territory Government's Gas Taskforce.
"We have the resources and geographic position to play a major role in both those."
The Territory Government has partnered with national science agency CSIRO, industry, and engineering companies to develop a business case to assess the viability of the large-scale carbon capture utilisation and storage hub at Middle Arm on the outskirts of Darwin.
Carbon capture utilisation and storage (CCUS) is recognised as a key, proven technology in reducing greenhouse gas emissions around the world. It involves capturing greenhouse gases from fossil fuel power stations, energy-intensive industries and gas fields before they damage the atmosphere and injecting them back into the ground.
CCUS is not a new technology. The process is similar to the way oil and gas has been trapped naturally underground for millions of years.
However, it is the subject of renewed interest with its ability to deliver rapid decarbonisation solutions, support scaling-up of investment and drive innovation. The International Energy Agency recently highlighted the critical role of CCUS to achieve climate change targets.
Western Australia's Gorgon Carbon Dioxide Injection Project is one such CCUS project underway with a capture rate of 3.3 to 4 million tonnes of CO2 per year. That's the equivalent to taking more than one million passenger vehicles off the road annually.
Major players in the energy sector have partnered with the Territory Government on the CCUS hub business case, including INPEX, Santos, Eni, Woodside, Xodus Group and Origin Energy.
Santos chief executive Kevin Gallagher spoke passionately about the potential of carbon capture in the Territory at the NT Resources Week conference in Darwin in October
"The Northern Territory will play a major role in the region's uptake of carbon capture and storage, recognised by the International Energy Agency and the Intergovernmental Panel on Climate Change as a key part of the global climate change solution," he said.
"Santos' experience with the globally-competitive Moomba CCS project in Outback South Australia and our proposed project at Bayu-Undan in Timor Leste will bring invaluable experience to the Northern Territory and we are delighted to partner with the CSIRO, governments and industry along this decarbonisation pathway."
CO2 emissions can also be used in industry, as an input to manufacturing and supporting high-intensity agriculture.
Economists say that the demand for carbon capture is growing exponentially – and that the possibilities for the NT are lucrative.
For instance, the Bayu-Undan gas field in the Timor Sea is winding down and Santos has made a $5 billion final investment decision on developing the Barossa field, which will keep the Darwin LNG plant at Wickham Point operating for at least a further 40 years.
Santos is investigating the possibility of storing CO2 in the empty gas reservoir, which could be used for carbon capture by 2025, and sees strong potential for further carbon capture in the Territory.
The Bayu-Undan facility could also enable production from Evans Shoal, bolstering the Territory's economy and providing ENI the opportunity to comply with their climate change strategy that aligns with the Paris Agreement.
Prospects for advanced manufacturing at Middle Arm improve by the day as demand for low-carbon products and supply chains continues to increase rapidly.
Low-emissions petrochemicals, using NT gas as the feedstock, is estimated to deliver seven times the value per unit of resource as compared to liquefied natural gas exports, which make up 20 percent of the Territory gross state product.
Mr Trier says a carbon capture hub will enable the Territory to harness the NT's competitive advantages, which include some of the largest onshore and offshore gas reserves in the world, and to ensure low emissions advanced manufacturing at Middle Arm is viable and attractive, especially to forward-thinking national and international companies.
The carbon capture hub at Middle Arm will be one of the largest multi-user, multi-access facilities in the world and vital to transforming the Middle Arm Peninsula into a globally competitive, sustainable, gas-based processing and manufacturing precinct, with a focus on low-emission petrochemicals, renewable hydrogen and minerals processing.
Darwin is a natural fit for massive investment in a manufacturing hub with abundant energy, natural gas and solar resources, vast subsurface carbon dioxide storage capacity and close proximity to international markets.
Mr Trier says gas is an excellent "transition fuel" between coal and renewables – allowing the development of renewable energy solutions, technology and diverse low-carbon industry.
He says the aim of the two-pronged strategy – carbon capture and manufacturing hub – is to play a world role in delivering cleaner, more affordable energy while creating long-term jobs and economic growth for Territorians.
Fast-tracking carbon capture and low emissions manufacturing also plays a key role as the Territory Government moves towards zero emissions by 2050, safeguarding the Territory's unique environment and cultural environment as renewable energy solutions, technology and diverse low-carbon industries are developed.
Half the world's population lives within a few hours flight north of Darwin and half of South-East and East Asia still relies on coal for power generation.
But many countries in the region, led by Japan and South Korea, are leading the way towards low-emission industry.
This is good news for the Territory. With demand for low-carbon transition fuels growing, the NT's abundant resources can take centre stage as it heads towards a net-zero emissions future.
As Mr Trier says, the NT has the gas, the commitment to being carbon neutral and a low emissions manufacturing hub in the waiting.
For more information about the Territory's sustainable gas-led growth pathway, visit TerritoryGas.nt.gov.au