TAMINMIN NAMED BEST OF THE BEST
One of the Northern Territory's most innovative and forward-thinking schools has been named Australian Small Training Provider of the Year.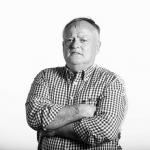 Words by

Nigel Adlam
Published

22 December 2021

Taminmin College, a rural school with 1250 students on the outskirts of Darwin, won the national title after picking up the same category at the NT Training Awards.
The school receives strong support from the board, principal, office staff and Department of Education.
Assistant principal and head of the VET program Robyn Morrison says: "The win confirms that our team of trainers and administration staff are doing a great job for our students.
"Without the school's willingness to embrace VET as an important career pathway for all Taminmin students we would not have succeeded to be the best small RTO in Australia for 2021."
Taminmin College, whose mission statement is Inspiring learning, empowered futures – education for life, delivers 19 VET courses.
The VET program is renowned throughout Australia and is strongly supported by businesses willing to take students on work placements.
It has some of the best facilities in Australia, including:
• Automotive, construction and engineering skill centres
• A hospitality skills centre incorporating a commercial kitchen
• A 75-hectare mixed-produce farm
• A 150-hectare natural resource conservation area
• Information technology labs, including a model office
• A shop, which includes a student-run coffee house
Nearly 400 students were enrolled in VET courses last year. They follow through from Certificate I courses to Certificate II and Certificate III and many go straight into apprenticeships and traineeships after graduating from year 12.
Taminmin, which developed its courses over the past 28 years, has an 82 percent completion rate, which is above the national average.
High enrolment numbers mean some of the programs have waiting lists.
The school recognises that every student is different and works closely with employers to make sure that a "good match" is achieved between student and employers to ensure both of their needs are met.
Taminmin is committed to best practice and continuous improvement in Vocational Education and Training.
Courses are regularly reviewed and updated to ensure they meet the needs of industry and employers.
Taminmin College's VET work has gained national recognition by being listed on the MyGov website among 17 colleges for its "good practice".
NATIONAL NT WINNERS
Apprentice of the Year Savanne Canobie
Small Training Provider of the Year – Taminmin College
NATIONAL NT RUNNERS-UP
Australian School-based Apprentice or Trainee of the Year
Elyssia Tallon Rosa
Trainee of the Year
Lorraine Randall
INDIVIDUAL NT FINALISTS
Aboriginal and Torres Strait Islander Student of the Year
Jahdai Vigona
Apprentice of the Year
Savanne Canobie
Australian School-based Apprentice or Trainee of the Year
Elyssia Tallon Rosas
Trainee of the Year Award
Lorraine Randall
VET Teacher/Trainer of the Year Award
Wendy Blight
Vocational Student of the Year
Makisha Tilmouth
ORGANISATION NT FINALISTS
Large Training Provider of the Year
Batchelor Institute of Indigenous Tertiary Education
Small Training Provider of the Year
Taminmin College