Sunbuild
SUNBUILD TO CARRY ON SHINING
Neil and Desley Sunners are drawing up a succession plan for their thriving commercial construction company Sunbuild.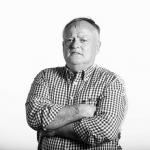 Words by

Nigel Adlam
Published

06 October 2021

But they aren't leaving just yet.
The couple, who have dedicated nearly half of their working lives to building one of the Northern Territory's most respected businesses, will retire in five years.
In the meantime, they are setting up a management board to run the company.
Neil will be chairman. His sons, Chris and Lindsay, will continue working for the company to see if running a busy, successful business suits them. "Everything is going well," says Neil. "The business is thriving – we've completed lots of great projects and are working on many others.
"But there comes a time when you have to start thinking about a succession plan and retirement. That time has come."
Sunbuild's other business partners, Jim and Pam Eadie, retired earlier this year.
"We wish them a long and happy retirement," says Neil. "And we thank them for all their support over the years."
Sunbuild has been responsible for many of the Territory's most iconic buildings, including Evolution, the tallest building in the NT, and the Spirit of the Avenue urban village.
It also earned gratitude from every health worker, patient and visitor by building a multi-storey carpark at Royal Darwin Hospital.
The company also built the Marrara netball complex and Parap swimming pool.
Projects underway include four Defence contracts – Norforce, the central emergency power station at Tindal RAAF base, living-in accommodation at Tindal, and the buildings for bulk fuel storage for the US Navy – plus the Alice Springs Hospital car park, the Litchfield Streetcar Park in Darwin and the rebuilding the Oriental Emporium in Darwin.
Previous projects include Bunnings at Yarrawonga, the George Brown visitor and events centre at the Darwin Botanic Gardens, the Charles Darwin Centre, Rydges Palmerston, Skytower, Evolution, the Darwin rail terminal and Darwin Airport Resort.
Sunbuild has done more than most to "grow our own" talent in the Territory by taking on apprentices.
Several of them have gone on to become site and project managers within the company.
Sunbuild has earned praise from Master Builders NT for its willingness to give Territorians the chance of a good trade.
Neil remembers the day one of his workers, a 26-year-old labourer, Rory Milner, approached him nervously and asked to be taken on as an apprentice.
Rory was worried his plea would be dismissed out of hand.
But Neil, who started off as a humble tradie himself, admires ambition and gave him the apprenticeship.
Rory was soon named Australian Apprentice of the Year and is now a Sunbuild Site Supervisor.
Other staff have also risen through the ranks since finishing their apprenticeships – Joe Martin is now a Project Manager, Chris Sunners a Site Manager, and Wayan Jenkinson and Madison George Site Supervisors.
Neil and Desley have five apprentices: Cade Abala (2nd year), Dwayne Smith (2nd year), Isaac van der Kolk (4th year), Aaron Bielefeld (4th year) and Dylan Norman (4th year).
And Sunbuild has one trainee: Takira Maksacheff.
Neil says: "I'm always willing to give someone with drive a chance to get ahead."