STARS ALIGN FOR JERVOIS
Strong demand for copper is about to collide with severe supply problems.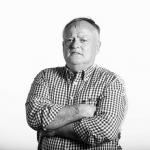 Words by

Nigel Adlam
Published

10 July 2023

Surging demand for copper – driven by the clean energy transition, together with supply constraints – has analysts forecasting a chronic shortfall in copper over the next decade.
That's good news for the Northern Territory's Jervois project, 380 kilometres north-east of Alice Springs.
"We're making significant progress in advancing the high-grade Jervois copper project towards a final investment decision," says Denis Wood, chief executive of KGL Resources, the Australian mineral exploration company that acquired Jervois in 2011.
"With strong support from the Territory and the local community, we expect to be able to progress to a FID in 2023."
KGL recently completed a feasibility study on the Jervois project, which demonstrated the project is technically robust and financially viable.
The Jervois project is ready to go into production at a perfect time.
"It's important for Australia to mine more copper as part of our drive towards going green," Mr Wood says.
Jervois, which has gained all its licences and agreements, will create 300 jobs during construction and 200 during operation.
KGL wants to recruit local workers as much as possible.
The site has been mined sporadically as a small-scale operation since the 1930s.
Copper is the primary driver of economic value at Jervois, supported by lead and zinc deposits, plus gold and silver.
Jervois represents one of the highestgrade undeveloped copper projects in Australia with ore reserves of 11.7 million tonnes at 2.1% Cu, 0.29 g/t Au and 29.8% g/t Ag.
It has an estimated mine life of 11.5 years, although further exploration is promising and is expected to push that out to 15 years.
The ore will be processed either on-site or trucked 540 kilometres to Mt Isa.
Open-cut mining will be followed by underground operations to sustain processing of 1.6 million tonnes of ore per annum.
Mr Wood hopes the high-grade copper, gold and silver project will go into production within three years.
Copper is in increasing demand because it is critical to the clean energy transition and related investments in electric vehicles and batteries, renewable power and the electricity grid.
The clean energy transition is metal intensive. For instance, electric vehicles use up to four times more copper than regular internal combustion engine vehicles.
Solar and onshore wind installations use four times more copper than conventional power with offshore wind requiring 10 times more copper.
In addition, the weather dependent and variable output of solar and wind power creates the need to install three times more megawatts for the same amount of energy produced.
"Copper is the most important critical metal required for the clean energy transition," says Mr Wood.
The price of copper is hovering around $US3.85 per pound,
Investment management firm Goldman Sachs predicts copper will hit record levels this year due to the looming supply shortage and growing demand.
Significant supply challenges are arising from a combination of factors, including declining grades and reserves from existing mines, a lack of new discoveries despite increased exploration budgets, and an extended approval process of on average 16 years from discovery to production.
The big copper mines in South America, particularly Chile, are struggling with rising extraction costs and lower grades.
Other copper mines, such as the vast Oyu Tolgoi in Mongolia, are technically complex, which pushes up operating costs.
A geologist working on a Mongolian project, Doug Kirwin, says the shortage of copper is a "huge crisis".
"There's no way we can supply the amount of copper in the next 10 years to drive the energy transition and carbon zero. It's not going to happen.
"There are just not enough copper deposits being found or developed."
Global research firm Wood Mackenzie says a greener world will be short about six million tonnes of copper within a decade, meaning 12 new massive mines need to go into operation.
But that is not going to happen.
Commodity research company BloombergNEF says demand for refined copper will grow by more than 50 percent by 2040, but supply will increase only 16 percent.
"All this puts Jervois in a very good position," says Mr Wood.
Jervois sits on existing mining leases and benefits from road access to Darwin and Alice Springs by the Stuart and Plenty highways.
The recently announced funding approval for the Outback Way upgrade will seal the remaining sections of unsealed road between Alice Springs and Mt Isa.
One option being considered is to transport the copper concentrate via the Plenty Highway to the Mt Isa smelter for processing.
Following the completion of a feasibility study in November 2022, KGL committed to three key work programs:
• Preparing competitive tenders for key contracts, including civil works, which should benefit Alice Springs-based companies
• Continuing to identify opportunities to improve the project value and reduce risks
• Continuing exploration to increase the high-grade resource to extend the scheduled mine life.
"Significant progress is being made across all three work streams," says Mr Wood. "But the greatest risk in developing new projects successfully today remains the ability to deliver on development timelines and delivery outcomes given the inflationary environment, labour shortages and supply chain disruptions.
"We are continuing to work with key contractors and each level of government and the local community to ensure we can deliver a cost competitive project, on time and on budget."