Master Builders
SKILLS BATTLE LINES DRAWN
Australia has done a good job to combat the covid pandemic over the past two years.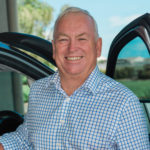 Words by

Dave Malone
Published

05 April 2022
The Federal Government and the key institutions all embraced a collective response to the challenges.
But as covid subsides (hopefully) new battle lines are already being drawn, driven by the urgent need for more people – and especially those with skills.
Who would have thought that we would be talking about workforce and skills shortages as our nation climbs out of a pandemic? But we are. And things are going to get hot, very hot, as a result.
All States and Territories are now in a furious battle to win us over to keep their economies firing.
The reasons are not all that surprising.
Our international borders have been closed for two years and are only now just starting to reopen. Skilled migration had been a critical source of people before covid and the closures prevented hundreds of thousands of new workers coming to Australia.
The big demographic bubble of baby boomers leaving the economy and moving into either semi-retirement or retirement also continued unabated throughout the pandemic, very much reducing the domestic supply of workers and setting in train a profound brain drain for business.
And post-covid there is clear evidence that many people have re-prioritised their working lives, choosing fewer hours, less mobility and a life closer to home mindset.
Throw those three factors into an economy growing faster than originally predicted and the pressure was always going to land squarely on our national workforce.
That is the big picture scenario. When you peer down and look at individual business the consequences are becoming apparent too.
In a recent survey, Master Builders members provided some telling insights – 87 percent of businesses surveyed said they could add between one and five extra workers today.
And 68 percent said they needed tradespeople – a real pointer to the desperate search for skilled workers.
Truly big numbers by any measure and it suggests that the NT is not immune to this quest for workforce and skills. And it confirms that we are in that battle for people whether we like it or not.
Some will say "tell me something that I don't know". After all, nothing that I have suggested is rocket science – though, ironically, rockets deployed by NASA will launch from East Arnhem this year and they will need people too.
My argument is that we need to go hard on every front to get ahead of our competitors. To train as many of our own as we can.
We have a young population who already call the NT home and we have to get better at connecting them to jobs – a challenge we in industry should take up.
We must also plug our leaks interstate. We need Territorians to believe in the career opportunities coming at us and not choose opportunities elsewhere.
Likewise, we must do good quality research around our workforce and skill gaps. Nothing brings strategy together better than a shared view of the challenge.
But our biggest initiative should be to make sure that people looking for opportunity look towards the NT. No matter where they live today.
The Territory Government has announced initiatives to attract more workers to the NT. But there is still a lot more that can be done.
I believe we are at our best when we link up together, when we all buy into the same strategy.
Success will go to those who are best able to take a fresh look at workforce and skills. Fingers crossed we lead that pack.