Publisher's Letter
Welcome to the July issue of Territory Q. I say this every month – but where has this year gone? We are hurtling at a rapid rate towards Christmas.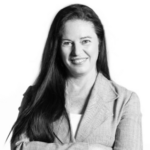 Words by

Anya Lorimer
Published

05 April 2022
Welcome to the July issue of Territory Q. I say this every month – but where has this year gone?
We are hurtling at a rapid rate towards Christmas.
What an exciting three months we have in front of us. TQ is starting up our very own podcast. We will be doing interviews and sitting down with some of our Territory movers and shakers, so tune into the TerritoryQ podcast. Positive interviews and discussions that talk up the Territory and business. It's too easy to run people down and get stuck in the weeds – being negative is so draining and boring. We are using our influence and voice for good, so if you want to join us and have a yarn, please let me know.
I'll definitely be tapping Kathryn Stenson on the shoulder – not an easy childhood, turned GTNT into a dynamic organisation, dedicated, hardworking, highly respected, another woman starring in an increasingly competitive world. She is this quarter's cover as recognition for being an all-round great human and for her contribution to changing the lives of many through education and training. I have proudly stood beside her on the NT Chamber of Commerce board and have always looked up to her as someone to aspire to.
I want to thank Nigel Adlam who works tirelessly on crafting these pages and digging up the stories you get to read. We are up to volume 36 so we are coming into our 10th year. Over that time he has written more than 4500 pages and the publishing model is the same as what it was when I started out in 2013. We have refreshed our website and worked on our social media but the publication is just as relevant today as it was when it launched with Foxy on the first edition cover.
It's been a rough couple of years with covid disruptions and uncertainty, but I genuinely think the Territory has come through it pretty well. Australia has the equal lowest unemployment rate in the past 48 years. Additionally, the Northern Territory is experiencing a historically tight labour market and everyone is competing for the same skilled staff. I've been driving to Katherine every week for a couple of months working on a project with the NLC and it's great to see the amount of travellers, tourists and campers on the road. I see businesses struggling to keep up with demand – a great problem to have. I genuinely think people are more understanding and patient because staff shortages are being felt across the board. There was not a spare seat at Adelaide River 303 bar and we were warned lunch would be an hour to get out of the kitchen, but nobody minded – the grounds are beautiful and it just meant we had to slow down a bit and have another beer.
I'm selling my beautiful award-winning home – you can see it here in all its glory. It's finally time to downsize and allow another family the pleasure of growing up in Parap. I'll be developing a cluster of townhouses just down the road so I can lock and leave and enjoy travelling, fishing and cooking again. With Gracie at uni in Brisbane, it's crazing bumbling around in a five-bedroom house, so after 21 years and a lot of great memories, 36 Ross Smith Avenue is going on the market.
Anyone who knows me understands I'm a glass always full kind of person. And every day is a good day in the Territory, but this is a particularly exciting time. A suite of huge projects are getting closer and closer – SunCable building the world's largest solar farm; the $300 million shiplift; the Middle Arm Sustainable Precinct; Beetaloo onshore gas project; INPEX adding a third production train at Bladin Point and Santos spending a couple of billion on opening up the Barossa gas field. Other major projects, such as Core Lithium's mine near Darwin, are well under way. Smaller, but still significant, projects are galloping ahead, such as the creation of a world-class resort next to Darwin International Airport. All this means jobs and training. Australia cannot afford its high standard of living – or to expend the billions necessary to end Indigenous disadvantage – without private enterprise creating wealth.
I salute the private companies who are willing to risk so much to not only reward their shareholders but to develop our nation. I also salute big companies, such as NEC, for sharing their success by using Territory subcontractors. And I salute Santos for its continuing generous sponsorship of Darwin Festival.
And, finally, I salute you, our readers. It's because of you that this independent publication is going strong.