PUBLISHER'S LETTER
I can't believe it is October already and we are starting to talk about Christmas.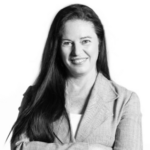 Words by

Anya Lorimer
Published

01 October 2021
This year has had its ups and downs. Chief Minister Michael Gunner's roadmap to reopening the borders is sensible and welcome. He has come out first of all the states with a plan and I think the lockout over lockdown is definitely an example of Territorians looking after each other. There is even talk of Australia opening its borders early next year. Let's hope so.
Considering that we are still in the midst of the Covid pandemic, business confidence in the Territory is reasonably high. But it must be acknowledged that any industries, such as tourism and hospitality, have suffered terribly. Some business owners will never restart. Our hearts go out to them. We know that they have all worked hard to build up their business only to see it crushed by something out of their control. I also spare a thought to those in southern states and, particularly, our Melbourne colleagues who have already passed the deadline of 200 days in lockdown. The thought of home schooling gives me hives and I'm super happy mine has finished school. Despite these personal and economic uncertainties, Territorians seem to sense that our remote location has been a blessing. A favourable lens is being placed on us nationally. Indeed, economists believe we are on the brink of sustained growth.
Now heading into our eighth year of independent publishing, Territory Q has never found it a struggle to fill our pages with positive content. One of those articles demonstrates how major projects, such as the INPEX Ichthys LNG plant, can be the making of smaller firms. Our cover story profiles Scott Bowman, the new Vice-Chancellor of Charles Darwin University. I suspect he will fit in nicely in Darwin – he's a working-class bloke without pretension who wants to get things done.
Congratulations to the re-elected and newly elected councillors throughout the Territory. They play an important role in our society and the millions of dollars spent by local government is rarely fully appreciated.
It's hard not to get excited every time a federal politician turns up because they seem to bring more funding to invest in the North. Our geographic position for trade, defence, gas, renewables and future agribusiness opportunities are all finally getting the attention they deserve and need. The Territory is presenting as the land of opportunities and it's definitely not a one-trick pony. This diversification across sectors allows for the sustained growth we need, and it is a significant move away from the boom-and-bust cycle.
To support this growth, we need to keep a close eye on developmental approvals and ensure the Territory moves ahead to match the growth. TQ is for progress. We all need to keep the Territory moving forward with major projects but also suitable housing and facilities for families to relocate so we can build communities. Attracting highly skilled people has always been a challenge because we compete with every other state. We need people who are going to stick around, and they will only do that if there is a quality of life for the entire family – happy wife, happy life. When you read about Sitzler and Jaytex pushing ahead with years' worth of contracts, you know they need a stable workforce to deliver. But some of the specialist skills are hard to find. I get frustrated at the same group of protestors who seem to be up in arms at every development and, on the face of it, not interested in adopting a balanced view. If the protestors had their way there would not be a Darwin Waterfront and I think we can all agree that would have been a huge shame. Let's hope the economic argument and big picture thinkers can swing the Nimbys around a little to vote "yes" for progress instead of becoming DARWINGE. My favourite inspirational saying is: You can't do epic shit with basic people. Well, the same can be said for the Territory. We have the opportunity to be epic and build long-term generational change for decades to come, but basic thinking will only hold us back and keep us stuck in the weeds. Finding a balance needs to be the objective, not setting out to shut everything down. I hope sense will prevail.
Some of those Territorians who are capable of "epic" are featured in this edition – educators, business leaders and entrepreneurs. Major projects such as Seafarms and the companies delivering big contracts, such as Stizler, Sunbuild and Jaytex, have years of approved work in the pipeline. This is all good news for our economy because they support local industry, and these big guys need the little guys. We all need each other.
Finally, we also pay tribute to Aboriginal Stockmen "black cowboys". I met a character named Johnny, born in 1942 in Dunmarra, who spent the best years of his life riding stock camp and living with his family, doing what he loved. You can read about his tribute opposite. It wasn't hard to get behind Geoff Todd's latest exhibition because I think these stockmen and women have been long overlooked. I love Geoff's expression and social commentary of Aboriginal Australians and none more so than his latest body of work. It inspired me to research around it and start putting their contribution into context.
We are bringing travel back because it's important for busy people to take some time out. The first is a story about Kings Canyon and making sure you explore our big back yard. Nothing better than a self-drive road trip of discovery to go off the grid and get centred
Take some time for professional development and get along to OBM this month. There is a revamped program and something worth going to in each of the regions.
And finally, keep the wheels of industry turning and say yes to progress – our kids will thank you.