NT Plumbing Maintenance Service
PAT THE PLUMBER GOES NATIONAL
A Darwin-based plumbing company is defying the gloomy economic atmosphere in the Northern Territory by going national.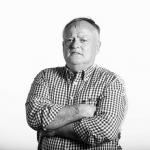 Words by

Nigel Adlam
Published

01 October 2019

NT Plumbing Maintenance Service has set up an office in Brisbane and Adelaide and plans to open in other capital cities over the next 12 months.
Owner Pat Whitehead is creating the same work culture in the Queensland and South Australian capitals as he has in Darwin – based around fast, reliable, reactive and planned plumbing maintenance, big or small.
"Our systems and procedures are finely tuned and work very well," he says."I believe we're seen as the leaders in our trade in the Top End – now we're ready to grow."
Darwin-born Mr Whitehead has been thinking about expanding interstate since the company won a Telstra Business Award in 2015.
"The judges were all top-flight business people and they told me that they'd never seen such great systems and work procedures."
Mr Whitehead says the company will remain based in Darwin and administration.
"We're expanding interstate, not moving interstate. We're transposing our work culture to Brisbane and Adelaide, which are obviously much bigger markets. I'm confident that we'll do well."
NT Plumbing employs six full-time plumbers.
"Considering the state of the economy and all the negativity in the business world, that's not bad," Mr Whitehead says. "We're doing well in difficult times. Our staff are not subcontractors – they are all employed by us."
NT Plumbing Maintenance Service was founded in 2012 after Mr Whitehead identified a great demand for quality commercial and residential plumbing, consistently reliable tradesman to do what they say they will, every time.
The company invests in the latest equipment, systems and technologies. It does all plumbing and gas fitting work, including major jobs, such as upgrading sewer mains.
Other commercial and residential services include service and installation of gas, solar and electric hot water systems; toilet installation and repairs; blocked drains and drain inspections; bathroom renovations; septic service and installation; leaking taps service; burst pipe repairs and leak identification; and roof leaks and roof replacement.
The firm has built up a good reputation in all fields, especially after-hours emergency work. Plumbers are on call 24 hours a day, seven days a week. He puts the firm's success down to one thing – service.
"We must be excellent every day. Customers expect good service for their money and that's what we provide. For every single job."
NT plumbing maintenance has a policy of responding to customer inquiries within 15 minutes.
"When you call us, we will attend your property at the first available moment, achieving the best outcome for your dollar."
An online inquiry form makes contacting a plumber easy.
"We've got great people in our company," says Mr Whitehead, "from Belinda, our admin manager, right through to our tradesmen and apprentices. We've created a culture at work where everybody understands that we all depend on each other – from the top tradie to the apprentice. We know that we're all part of a team and that working well together means we succeed and have all got jobs. By working together we're protecting each other. They know that we've all got an important role to play to ensure we produce excellent, reliable trade work." TQ