DEPARTMENT OF CHIEF MINISTER
OUR PROSPEROUS GAS-FIRED FUTURE
The Northern Territory's future has never looked so bright.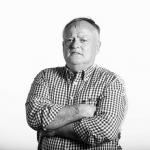 Words by

Nigel Adlam
Published

19 July 2022
The Northern Territory's future has never looked so bright.
And much of the optimism comes from a three-letter word: gas.
The NT has vast reserves of natural gas – onshore and offshore – and that promises to fire tremendous sustainable, cleaner economic growth.
Natural gas has already played a significant role in the Territory's economy – Central Australian fields were developed more than 30 years ago to power our electricity followed by the building of the multi-billion-dollar Santos and INPEX processing plants on the Middle Arm Peninsula on the outskirts of Darwin.
It will now play an even more essential role in the journey to a low-emissions future, including powering the Middle Arm Sustainable Development Precinct.
The precinct, which will be capable of manufacturing a vast range of products, including petrochemicals and hydrogen, is being masterplanned by the Territory Government and has won the backing of the Federal Government.
Harnessing the significant untapped offshore gas reserves and highly prospective onshore resources of the Beetaloo Sub-basin positions Middle Arm to become a global hub for low-emissions LNG production, manufacturing and services within the next decade.
Statistics illustrate the breadth of the opportunity: 126 countries are now committed to net-zero emissions – accounting for 63 percent of global emissions – and more than 50 percent of Australia's two-way trade is with countries that have set 2050 as their net-zero emissions target.
Alister Trier, Chair of the Territory Government's Gas Taskforce, says our world-class gas resources will help achieve the goal of a 50 percent reduction in carbon emissions by 2030 and net zero by 2050.
He says gas is our greatest competitive advantage – the ideal transition fuel to renewables of high demand.
Global demand for LNG is expected to double to 800 million tonnes a year by 2050, mostly from Asia.
The Territory has the opportunity to seize demand and further Australia's position as a major international gas supplier, supporting increasing needs for clean, affordable energy and creating long-term economic growth and jobs for Territorians.
Nearly all of the world's largest companies are committed to a greener future.
Energy production is Australia's largest source of carbon emissions, which makes a low-emissions Middle Arm Sustainable Development Precinct attractive on an international scale.
Experts believe the precinct will transform the Territory's economy for the better by creating lucrative opportunities for local business and 15,000 direct and indirect jobs, while safeguarding environmental, cultural, social and community values.
The Territory not only has all the right ingredients for a cleaner manufacturing hub, but also rapidly accelerating carbon capture and storage facility development.
A business case for the new job-creating industry is being developed collaboratively by resources companies, engineering firms and CSIRO.
Several carbon storage sites are being investigated, including the Petrel sub-basin, which is capable of holding six gigatonnes of CO2 and Bayu-Undan, which has the potential to store 10 million tonnes per year.
Mr Trier says carbon capture and storage is essential for the Territory to play a major role in the transition to renewable energy.
"It's the key to unlocking that future," he says. "Investing in CCUS technologies is the critical transformation needed to lead by example, to drive sustainable economic development and to achieve net-zero emissions targets."
Research identifies a carbon capture hub combined with renewable power has the potential to capture 97 per cent of precinct carbon emissions from LNG and 95 per cent from ammonia, methanol and ethane cracker plants at the Middle Arm Precinct.
The Territory is putting a strong case for the precinct to potential investors by promoting the strong competitive and strategic advantages of doing business in the NT:
Plentiful, affordable, cleaner natural gas as an energy source
A world-class low-emission manufacturing hub under masterplanned development
Reserves of critical minerals, such as lithium, copper, vanadium, rare earths, tungsten and cobalt
Accelerated development of carbon capture and storage facilities
Proven construction, logistics and operation capability
Unparalleled proximity to overseas markets
A can-do attitude.
Potential investors are being offered links to possible finance partners and investment incentives.
Mr Trier says: "We're rolling out the red carpet – we're open for business and ready to connect them with the Territory's leading decision makers to make things happen."