OCTOBER BUSINESS MONTH 2021 – PROGRAM HIGHLIGHTS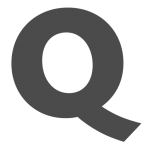 Words by

Contributor
Published

06 October 2021

INTERNATIONAL ENGAGEMENT SERIES
The October Business Month International Engagement Series is designed to give Territory businesses and industry key
insights into the opportunities to grow international trade, relationships and connectivity. The series includes the following
in-person and webinar events:
Starting your Export Journey
Global Trade Megatrends – What does this mean for the Territory?
Doing E-business in Southeast Asia
Northern Territory Aboriginal Business Export Strategy 2022-2025 Launch
B2B EXPO
Connect with industry in the NT at the popular B2B Expo presented by Treeti Business Consulting
This year the B2B Expo will showcase local organisations and service providers, leading industry experts and other local businesses plus offer 1:1 sessions where participants can pre-book free 15 minute one on one sessions with business organisations and service providers.
The full B2B Expo will visit Alice Springs, Katherine and Darwin while the B2B 1:1 sessions will also be available in Nhulunbuy and Tennant Creek.
OTHER OBM 2021 PROGRAM HIGHLIGHTS INCLUDE:
Econimic Outlook for the Norther Territory
Ivan Colhoun and Taylor Nugent, economists for Platinum sponsor NAB will present an economic review for the Northern Territory and share insights on currency, markets, interest rates and trends in Darwin and Alice Springs.
Business at Sunset with the Chamber of Commerce NT
Business networking opportunities are on offer in each region at the popular Chamber of Commerce Business at Sunset events.
Cybercrime Surge – Protect your Business and Money from Hackers
Leading cyber expert Alastair MacGibbon, will share insights on how to manage cyber risk and protect your business as unfortunately, every business is at risk of cybercrime.
Croc Pitch
With up to $1million in Venture Capital up for grabs, Croc Pitch is back, and in 2021 has added a virtual presence so participants can be global, national or local and pitch from anywhere, as long as the innovation provides an economic benefit back to the Territory.
Jumping into Joint Ventures and other Business Structures
Presented by Minter Ellison, as experts in their field their team will walk you through the key issues to consider to help get your business structure right in order to reduce risk.
Creating Advocates and Ambassadors for your Tourism Business
Tourism operators can learn how to turn consumers into advocates and ambassadors for their business at a lunchtime workshop in each region presented by Tourism NT.
A New Perspective on Business Opportunities
This workshop will be delivered by NT Industry Capability Network, designed to help local businesses get the most benefit from their ICN profile and access current and future opportunities across the Northern Territory.
Workforce Retention and Planning for the Future
Workforce retention is a hot topic for business in the Territory, and insights for business will be unlocked during the 'Workforce Retention and Planning for the Future' workshop being held inKatherine and Darwin.
Business Briefings
Senior Executives from the Department of Industry, Tourism and Trade will update the business community in every region, on how the department is working with key industry sectors and local businesses to ensure they have the capabilities and resources to meet our economic challenges. This session will also include practical information on how the department can support individual businesses and their workforce.
Workshops
Marketing, digital and communications workshops will be presented by Dante St James from Clickstarter, Anna Goat from Silver Goat and Sam McCue from the Clear Writing Coach. Topics include: 'How to communicate clearly when things get messy', 'Social media in a crisis', 'Scaling up your business using paid social media and search', 'Branding basics' and 'Purpose is good for business'