URBAN DEVELOPMENT INSTITUTE NT
NEED FOR FOCUS
The number of residential building approvals in the Territory decreased in April by 81.6 percent to just 19, the second lowest result across the states and territories.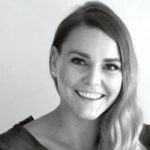 Words by

Catriona Tatam
Published

19 July 2022
The number of residential building approvals in the Territory decreased in April by 81.6 percent to just 19, the second lowest result across the states and territories.
It was a timely reminder of the challenges facing new housing supply and the skilled workforce.
Building approval figures provide an insight into how the development and construction industry is fairing. It is a gauge of the immediate health of the economy and an insight into what we need to keep productivity on track.
The surge in demand for home renovations and new builds across 2021 and 2022, and major materials shortages, has led to the steepest jump in construction costs in nearly two decades.
The decrease in building approvals is a sign that the shortages in materials, development-ready land and skilled workers is blowing out construction timeframes and having a dampening effect on forward work programs. As a result, a concerted focus is needed from the Territory Government to keep housing affordability in check.
The Government is campaigning to incentivise international and interstate residents to move to the NT, but it is highly likely that there will be nowhere to house these new residents and that it will instead exacerbate existing undersupply and push prices up. Together with the fact house and apartment prices have already grown by double digits, affordability will remain a real issue.
The Territory's Budget 2022 is investing $186 million into fast tracking land development as part of broader commitments to support housing.
It establishes a new stamp duty exemption from 1 July 2022 for eligible individuals who buy newly-developed land that contains, or will contain, a new home from the building practitioner who built or will build the home. It's a strong incentive for first home owners, but it is hard to get too excited about any scheme that increases demand but doesn't address the supply side.
The NT Government is hoping a new $3 million housing subsidy scheme – Rent Choice, delivered by Venture Housing – will reduce rental stress for any essential workers moving to the Territory, but we need to make sure supply is available.
You need to first be able to rent a house to take advantage of a rental subsidy. Rental markets remain tight across the Territory with a 0.9 percent vacancy rate in Darwin, according to the National Australia Bank.
The UDIA (NT) has become increasingly aware of significant delays in response and approval times from service authorities, which is having additional impacts on housing supply, demand, and affordability. Time and time again, the development industry is seeing service authority review times being pushed out substantially, often by months. These delays have significant financial flow-on implications to the developer directly, but also the secondary businesses involved and, by proxy, the broader industry and economy in the NT.
The delays from service authorities in getting development-ready land for new housing construction completed, coupled with the existing lack of industry capacity and capability, is slowing new dwelling delivery, with fewer new projects being added to restock the pipeline.
This will continue to push up housing prices unless the Government can act swiftly and change the approach to getting the land to market.
We have land available and ready for development. We need to work together to get it released and ensure that the housing supply can sustain us moving forward.
Service authorities need to come to the table and work through the stranglehold they have on the supply pipeline at the moment.
Only by accelerating land releases to support population growth can we ensure adequate housing supply, create more jobs and grow the Territory's economy to the targeted $40 billion by 2030.