NAUTILUS FLIES HIGH WITH THE TERRITORY
Nautilus Aviation is demonstrating its faith in the Northern Territory's future in the best possible way – by investing millions of dollars.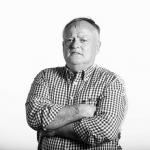 Words by

Nigel Adlam
Published

20 January 2023

The company has spent about $2 million on aircraft and facilities in the NT in past year and plans to spend more in the next few months.
It has extensive experience delivering commercial aviation services in Northern Australia, including to remote mining sites.
Nautilus Aviation also has expertise in aerial surveys; sling, heavy and precision lifting operations; search and rescue; and disaster relief support to Australian government agencies in the Asia-Pacific region.
Clients include Parks Australia and ERA, which is rehabilitating the Ranger uranium mine near Jabiru, and Telstra.
One of the company's more offbeat jobs was retrieving the NASA rockets fired from the new space base in Arnhem Land.
"We're very optimistic about the Territory's economic future, so we're investing in aircraft and facilities," says managing director Aaron Finn, who is an experienced helicopter pilot and still keeps his hand in by flying for the company.
The demand for helicopter services, including surveying and passenger transport, is set to increase as several remote projects get underway.
Tamboran Resources has had excellent results from its drilling at the Beetaloo onshore oil and gas project.
Core Lithium has opened a mine an hour's drive from Darwin.
Arafura Resources is surging ahead with the rare earths project on Aileron Station, 135 kilometres north of Alice Springs.
And Avenira seems certain to go ahead with a massive phosphate mine near Tennant Creek.
"Commercial work is our core business," says Mr Finn. "We're keen to do far more work in the resources industry."
The company's emergency work has also earned praise.
"When our communities need help, we're ready to answer the call and provide support whether it's during a cyclone, flood or bushfire," says Mr Finn. It has a good reputation for completing assignments on time and on budget.
Nautilus Aviation has two other divisions: tourism flights over Darwin and out to Kakadu and Litchfield national parks, and helifishing – taking adventurous recreational anglers to remote fishing spots, including Mary River wetlands, Cape Hotham and Anson Bay.
"We've got a special arrangement with Indigenous Traditional Owners to fish at Anson Bay."
Helifishing is heavily booked months in advance.
Nautilus Aviation, which has been operating since 1993, has 42 helicopters including eight in the NT, which will increase to nine in March 2023 with the addition of a heavy lift helicopter.
It has a close-knit team of pilots, who must like working for the business – some have been there more than 10 years, which is a long time in one job nowadays, especially in the Territory.
Two of the company's pilots are female.
"We promote an equal opportunity workforce," says Mr Finn. "we train all of our pilots well and they get an interesting range of jobs."
Nautilus Aviation operates from Darwin International Airport, Charles Darwin National Park, Emkaytee Airfield at Noonamah, Jabiru and Gove, plus from bases in Cairns, Port Douglas, Townsville and Horn Island in Queensland.
The fleet is nimble enough to switch between bases to meet work demands.
Services include mining support; geochemical sampling; pipeline inspection; powerline inspection; radio communication tower maintenance; government agency projects; feral animal control; aerial incendiary; search and rescue; medevac; policing and surveillance; and aerial firefighting.