McArthur River Mine
MRM LEADS WITH INDIGENOUS JOBS
For Territorians Gavin Dhurrkay and Melissa Hayes, being challenged and learning something new every day is what they enjoy most about their roles.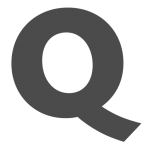 Words by

TQ Staff
Published

05 April 2022

As Geotechnical Technician trainees at Glencore's McArthur River Mine (MRM), the organisation values their willingness to learn, along with their commitment and leadership to support the safe operations of the mine.
Gavin and Melissa's journey with McArthur River Mining forms part of the organisation's Indigenous Employment Program, which now totals 46 participants and growing.
The program is designed to improve employment opportunities and experiences for Aboriginal and Torres Strait Islander people within its operations.
The trainee program adds to an overall focus on Indigenous employment at the mine. In the past 12 months, Indigenous employment has increased from 18 to 24 per cent, accounting for almost one-in-five employees working for McArthur River Mine.
MRM Acting General Manager Adam Hatfield said the increase in Indigenous employment was accelerated by providing cultural support to help employees to succeed.
"We are focussed to making a significant and responsible contribution to the Territory, both economically and socially," he says. "So it's important our workforce reflects the rich cultural and social fabric that makes up where we operate, both regionally in the Gulf as well as on a Territory level.
"We are committed to employing Territorians, and the program is testament to delivering on this commitment."
The Indigenous Employment Program is a key initiative of the company's Cultural Respect Strategy, launched in 2020.
The goal of the program is two-fold: to provide sustainable and viable employment for people of the Gulf region while ensuring a culturally safe environment for all its people at the mine.
The program offers trainees a fixed-term 12-24 month contract, providing combined practical work and structured training towards a nationally recognised diploma level qualification.
Trainees are well supported, and have access to tailored mentoring as well as literacy and numeracy support.
A comprehensive induction program and transition support is combined with an individualised traineeship or apprenticeship plan and career coaching, which is owned and managed by each business division.
More importantly, the program provides the opportunity for much needed employment opportunities for the region.
"Strategic career pathway planning is integral to the program, as we strive to support the development of Indigenous leadership within the business," Adam says.
Neither had worked in mining before joining McArthur River Mining's Indigenous Employment Program in May 2021.
Now working on-site, approximately 720km south-eastof Darwin in the Gulf region, they are fast-tracking their career journey to become fully accredited technicians with the global resources company – and they're thriving.
Safety underpins every facet of the operation at McArthur River Mining, and the trainees play their part by managing the mine's slope stability-monitoring equipment.
The systems they manage capture the data, which is then analysed by a team of geotechnical engineers, who together monitor for any instabilities or potential risks in the integrity of the walls in the mine's pit.
Their role is critical to ensuring the safety of the mine's operations and the safety of its people.
A significant responsibility, although one not lost on the trainees.
"It's a big responsibility, but our role is really important in keeping everyone safe," says Melissa.
"These are critical systems and there is a lot of data we need to collect so the engineers can analyse any movement that could impact on our operations, and our safety."
Gavin, a former Sea Ranger in Borroloola, has always been keen to join the resource sector and to learn more about the complexities of mining operations.
The program provides the trainees with a dynamic and supportive work environment, while equipping them with skills they'll harness for life.
"It's great work, hands on work and using tools, and I'm learning something different every day," he says.
"It was a big jump from ranger to mining, but I wanted to broaden my experience and build different skills."
Upon the completion of their traineeships, Gavin and Melissa will receive their Certificate II in Surface Mining Extraction Operations, with a focus on geotechnical engineering.
Key to their success is the leadership of Senior Geotechnical Engineer Carrie Heaven, who is mentoring Gavin and Melissa through their traineeships.
Hugely passionate about her craft and the development following in her footsteps, Carrie was instrumental in tailoring and implementing the Indigenous Employment Program within the Geotechnical Department.
"I wanted to broaden the program to provide further opportunity and pathways for new starters to be trained in technical skills, not just operational functions," she says.
"A Geotechnical Technician traineeship sets a really strong foundation to further develop within the geotechnical science fields."
A passion that seems to be taking effect.
"I'm really enjoying the traineeship, but it's also a good stepping stone towards an engineering degree, which is something I'm looking at doing in the future," says Melissa.
Of the program, Gavin wants others to explore the opportunities available at McArthur River Mining through its Indigenous traineeship pathways.
"The program is really good," he says. "There's lots of training and support, and I'd encourage others to join the program to develop their skills and start their career in mining."
To find out more about MRM's Indigenous Employment Program visit glencore.com.au/careers