MRM CONTINUES TO MAKE A DIFFERENCE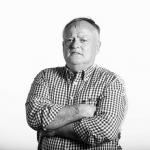 Words by

Nigel Adlam
Published

30 September 2022

Glencore's McArthur River Mining (MRM) continues to be a key economic enabler, with the mine's operations making a direct contribution of $477 million in 2021.
MRM, which is 970 kilometres by road south-east of Darwin and 65 kilometres from the township of Borroloola in the Gulf of Carpentaria, mines one of the largest zinc and lead deposits in the world.
The release of Glencore's annual economic contribution report, compiled by Ernst & Young, revealed the mine's operations provided work for 1060 people and supported 1010 suppliers, while helping to provide further jobs and economic growth in the Roper Gulf region and across the Territory.
The report outlined MRM's $366 million annual spend on goods and services, creating a flow-on to an additional 3000 jobs, $67 million paid in direct wages, and a total economic activity of more than $980 million.
The mine remains committed to making employment and business opportunities for Territorians a priority.
"McArthur River Mine has been part of the Roper Gulf region for 25 years and our mining operation underpins Glencore's major economic contribution to the Territory," says Matt O'Neill, Chief Operating Officer of Glencore's zinc business in Australia.
"Last year, we supported more than 1000 direct jobs on site and engaged 1000 suppliers, while continuing to build the capacity of Territorians by offering career opportunities through cadetships, apprenticeships and traineeships.
"The welfare of the communities and families in the Roper Gulf is really important to us and we continue to provide funding for community initiatives that will make a difference to people's livelihoods."
MRM forms a key part of Glencore's portfolio. The operation mines and processes its product at site before exporting it from the Bing Bong loading facility to customers all around the globe.
The zinc produced at MRM is a key input to everyday goods, such as cars, trains, ovens, washing machines and fridges.
Zinc is a green metal of the future, necessary to transition to a low-carbon economy, and is an environmentally responsible and cost-effective method of protecting steel against corrosion.
"We're a proud Territory operation focused on operating responsibly and we are committed to providing increased opportunity for Territorians, while helping build the long-term social and economic prosperity of local Indigenous communities across the Gulf region," says Adam Hatfield, Acting General Manager of MRM.
"We've recently entered into negotiations with Traditional Owners for an Indigenous Land Use Agreement, to ensure the benefits of our operations continue to be shared with the local communities."
One of Glencore's key, long-term partnerships in the region is the McArthur River Mine Community Benefits Trust, which was established nearly 15 years ago between MRM, the Northern Territory Government and the local community.
Each year MRM contributes $1.3 million to the trust, which has in turn invested more than $17 million into more than 100 programs in areas such as health, education and cultural heritage to the local community.
"We respect cultural heritage, and this means providing a culturally safe workplace where culture is celebrated every day. Something we're really proud of."
About one-in-four of MRM's permanent employees is Aboriginal and Torres Strait Islander, with most coming from local communities, including Borroloola and Robinson River – a statistic the mine is dedicated to increasing.
"Complementing our negotiations for an Indigenous Land Use Agreement, we're determined to continue increasing our Indigenous employment, ensuring our workforce reflects the communities where we operate. This is through a range of programs, which includes leadership development pathways.
"We're proud of the work we do and the significant contribution we make to the Territory.
"And we look forward to providing opportunities for Territorians into the future."
For the full Economic Contribution of Glencore Australia report, go to: glencore.com.au/who-we-are/ourcontribution.