City of Darwin
LAMEROO BATHS TO BE REBORN
City of Darwin has the coolest of visions – to resurrect the old Lameroo Baths.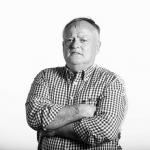 Words by

Nigel Adlam
Published

01 October 2020

It believes the project will help kickstart the post-covid rejuvenation of the city's economy and play a part in reinvigorating the CBD.
The original baths were built in 1922 for $2000 – a vast sum in those days – but went into disrepair in the 1950s and were delivered a final death blow by Cyclone Tracy on Christmas Day 1974.
Council is now applying to the Federal Government's National Covid-19 Coordination Commission for a grant to fund the first stage of the project. The work would create 184 direct construction jobs.
City of Darwin and the Federal and Territory governments all agreed in 2015 that Lameroo Baths should be built. The NT Major Business Group, which is made up of the Territory's biggest companies, also supports the idea. Council Aldermen are insisting on extensive community consultation about the project, which will be carried out in three stages.
Stage 1: creation of a foreshore swimming beach and building the "reimagined" Lameroo Baths and water play areas. $50 million.
Stage 2: construction of beachfront amenities, including public toilets and changing rooms, design and building of an "iconic" cafe/restaurant complemented by a surf lifesaving club, and further corridor reclamation and building of a boardwalk to Doctors Gully. $50 million.
Stage 3: development of outdoor attractions, such as street art, gym stations, and cultural and interpretive signage, plus investment in hospitality attractions, including a ferry terminal. $50-100 million.
Council chief executive Scott Waters says the project is part of a wide-ranging strategy to help the economy recover by supporting not just short-term work but long-term "legacy" initiatives.
He says the investment will give private enterprise renewed confidence to invest in Darwin. The concrete baths would be built at the end of Knuckey Street to international standards.
They would be fed by seawater filtered through grids and be fringed by a beach and pleasant grassland. Entry would be free. Similar baths in other parts of Australia are hugely popular.
Mr Waters says the baths would encourage greater use of the beautiful Esplanade – and be a great place for Territorians and tourists to visit and cool down.
"We've got a hostile marine environment because of big tides, stingers and crocs. It's difficult to swim all year round – you're always looking over your shoulder.
"We want to make Darwin an even better place to visit, to give visitors a reason to stay for an extra night or two.
"It's all about building attractions. We want Darwin to be a place where you come for an experience, not just as somewhere to go elsewhere in the Territory."
City of Darwin believes the project will be a catalyst for further public and private investment in foreshore development. The Federal Government may make a decision on the
Lameroo Baths application as soon as the October budget.
The Esplanade is becoming much busier following the installation of new lighting, but Mr Waters says green spaces will always be protected.
"We want The Esplanade to be the jewel in our crown."
City of Darwin has responded to the coronavirus crisis by approving a $55 million stimulus package to boost the economy, restore jobs, revive businesses, and keep people in and visiting Darwin.
The Council has approved a largest-ever $70 million capital works budget, plus a commitment to spend a record 90 percent with Darwin businesses. TQ
COUNCIL TEAM COMPLETE
City of Darwin's management team is complete following the recruitment of Simone Saunders as Chief Financial Officer.
The mother-of-two is a typical Territorian – she and her husband Barry drifted into Darwin for a brief stopover on the way to Western Australia. That was 16 years ago. Ms Saunders is a qualified chartered accountant, but is far more than someone good at "doing the books" – she has extensive experience in commercial, finance, IT and human resources.
She has worked as a troubleshooter for many private companies – streamlining, connecting and improving finance and management systems.
"I move fairly quickly and enjoy driving transformational change," she says. "But I am also cognisant of the fact that some people need time to get through it."
Ms Saunders is pleasantly surprised to find that the City of Darwin is a dynamic, can-do organisation.
"The council is the right fit for me," she says. Ms Saunders was born on the Sunshine Coast and gained a university degree in commerce in Brisbane.
Shortly after graduating, she "did the Aussie thing" and went to London where she worked for Westminster Council and then the Barfly record label. She returned to Brisbane and took on the task of amalgamating the fragmented accounting and IT systems of 32 branches of a major company.
It was then that she and Barry made that fateful decision to drive to Western Australia via Darwin. Ms Saunders worked for Gulf Transport for nine months and then spent 12 years at Airnorth, where she became chief executive.
Besides family, the only thing she misses about living in Darwin is skiing in the Snowy Mountains.