JOIN THE I.T. CROWD
The Northern Territory is the place to be if you're interested in a career in tech.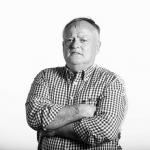 Words by

Nigel Adlam
Published

10 July 2023

A new traineeship program offers up to 20 Territorians the opportunity to start their career with an NT digital business.
The package encourages digital companies to take on trainees and allows a three-month in-house placement with the Northern Territory Government, and provides a grant for additional training back to the host business.
This upskills the trainee and allows them to bring their new skills back into the business.
The 12-month program is a joint initiative developed by the ICT Industry Association NT and the Northern Territory Government.
The pilot $230,000 Cross-Sector ICT Traineeship Program started with the first cohort of trainees employed by New Future IT, NEC and Kinetic IT.
ICT NT Industry Association chair Karina Bourne says: "We want to encourage more trainees into the digital industry and ensure they get a broad range of experiences."
Management consulting firm Korn Ferry predicts a global shortage of more than 85 million tech workers by 2030 – more than three times Australia's population – leading to lost annual revenue of $13 trillion.
Mrs Bourne says the industry is suffering a labour shortage at a time when people, particularly the young, are using ICT more than ever because of misconceptions about what the work involves.
"Many young people think you have to gain a university degree," she says.
"Nothing is further from the truth. While it's good to get a degree, it's not necessary.
"We'll train you. Kids grow up using IT all the time nowadays, so training them is quite easy. They already have many of the skills."
The digital industry also supports school-based apprentices for Years 11 and 12.
Mrs Bourne says ICT is an exciting industry with many opportunities to specialise.
It's also well paid – and you'll never be out of work.
Businesses and Territorians can express their interest in the program by emailing trainee@ictnt.asn.au or calling 0488 785 328.
CONTACT
ICT NT Industry Association
info@ictnt.asn.au ictnt.asn.au
ictnt.asn.au
The ICT NT Industry Association is the industry's strong voice in the Territory.
It is made up of a wide range of IT companies with a physical presence in the NT.
The committee running the association includes representatives from the biggest and smallest of firms. "We want to represent the whole industry," chair Karina Bourne says.
"We want everyone to have their say so we can be effective advocates for the industry.
"We're working together to improve the industry."
Membership benefits include opportunities to network and learn from some of the industry's leading professionals. Another benefit is the opportunity to provide input into government policy.
The ICT NT's key objectives are to:
• Be the primary ICT industry advocacy body in the Territory
• Promote and represent the interest of the Territory's ICT industry across the business and public sectors
• Act on behalf of members to support government in the development of robust ICT policy
• Attract, grow and retain ICT skills in the Territory
• Fund and broker industry development initiatives