JAWOYN LOYAL TO ELDERS' VISION
The Bagala clan, the Traditional Owners of Barunga, are part of the Jawoyn people, who are represented by the Jawoyn Association.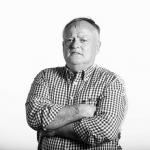 Words by

Nigel Adlam
Published

10 July 2023

The association, which has built up a strong reputation as a dynamic, forward-thinking Aboriginal organisation, describes the festival as the "one of the most important and longest-running" community festivals in regional Australia.
"It is an iconic event with a long and proud tradition of celebrating the best of remote Indigenous Australia."
The Jawoyn Association led the successful struggle for the return of Nitmiluk Gorge to its Traditional Owners in 1989.
Opponents of the handback argued that Indigenous people would close off the national park.
In fact, the opposite has happened.
The Jawoyn Association has opened up Nitmiluk through its visitor company, Nimiluk Tours.
"We have always been happy to share our country and show people how much it means to us.
"Our Elders set out a vision to oversee Nitmiluk and manage all tourist operations in the park. From this vision, Nitmiluk Tours was born."
Nitmiluk Tours runs the visitor information centre, boat and canoe operations, the campground and the high-end, eco-resort Cicada on the banks of the gorge's Katherine River.
It also runs operations at Leliyn (Edith Falls).
Profits are put into important services and programs, and support employment and training in tourism and land management.
The association also runs the Jawoyn Fire Project, which offers carbon credits for reducing wildfires through controlled savanna burning.
Another Jawoyn enterprise is RISE Ventures, which delivers the Community Development Program.
The Federal Government-funded program is aimed at increasing employment opportunities for Aboriginal people on welfare.
Jawoyn Contracting provides quality construction, trade and civil works services across the Katherine and Arnhem region.
The skilled workforce has been built to service a growing need across public and private projects in the area and to provide employment opportunities.